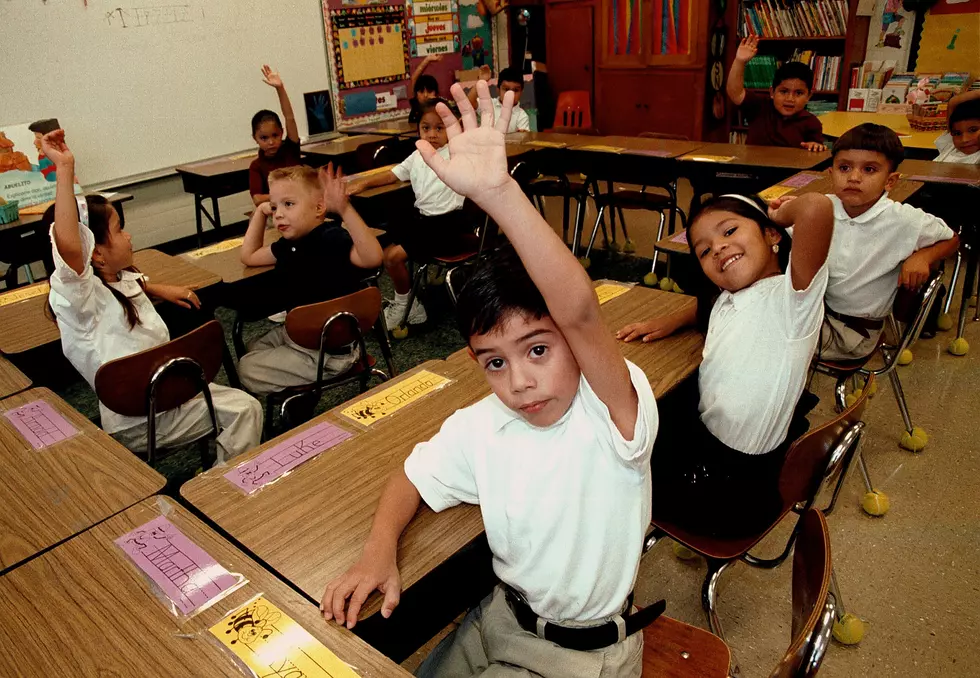 3 Best Ways For Killeen, Texas To Stay Safe This School Year
Getty Images
Now that our children are on their way back to school in Killeen, Texas, I feel like it was only right that we have a conversation that we all feel is a little uncomfortable but it's necessary. I feel like we definitely need to have a conversation with our children about their safety. Last year right before school let out, there was a TikTok post where there was a threat to all of Killeen's independent school district that there will be some type of harm on the last day of school. Sadly my son did not get to enjoy his last day with his friends and say goodbye. Here are three things that I think we definitely need to make sure our children are aware of and have for a safe school year.
LET'S KEEP OUR KIDS AWARE AND SAFE
I'm definitely one of those parents that hate to see a child on the phone all day, but I feel like it is only appropriate that our children make sure that they have some type of way to contact their parents on a cell phone, and the best way to go about doing it just making sure your child can always contact their parents.
HAVING A VOICE  AND LISTENING TO OUR CHILDREN
Our children need to be able to be vocal with us, if you over there is something disturbing that another child says at school we need to know that our children are comfortable enough to let us know, we can prevent so much with a little bit of communication with our kids.
LOCATION, LOCATION, LOCATION
Last but not least, if your child has a cell phone keeping the location app on where your child is before and after school, works wonders, knowing exactly where our children always keep your mind at ease. I know that our children are supposed to be at school but that doesn't mean unfortunately they always are. With these three guides, I feel like we should have a successful school year and I don't know about other parents but, I'm ready for the babies to go back and truly enjoyed the school year with no drama this year.
5 Beautiful State Parks Near Central Texas
Let's Explore The Silo at the Laughing Llama Farm in Troy
Autumn at the Arboretum in Dallas is Amazing