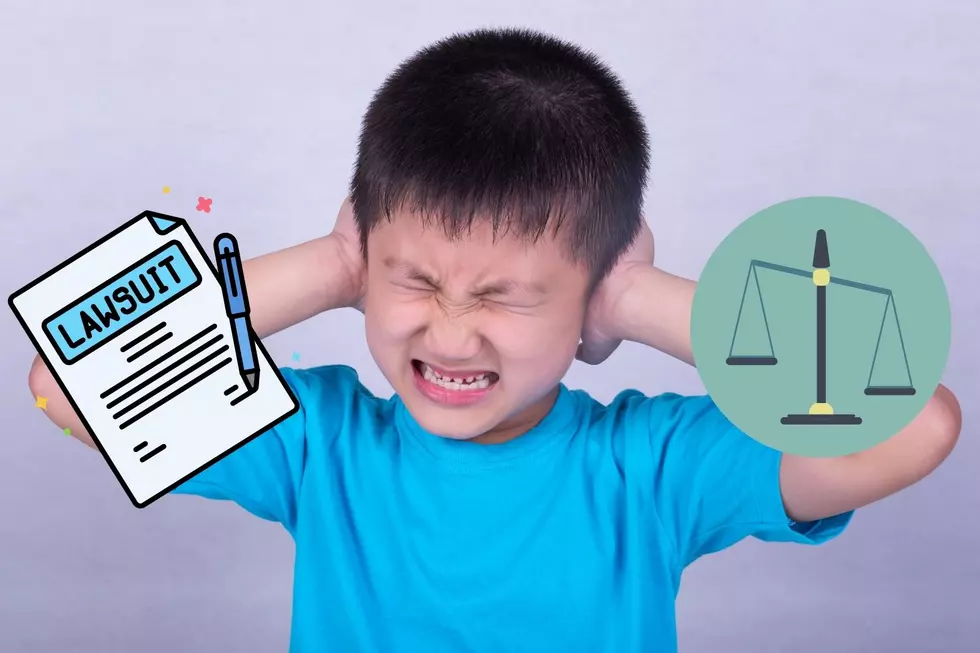 Texas Family Sues Apple Inc After Amber Alert Ruptures Child's Eardrum
Canva
A Texas family is suing Apple after their child's eardrum ruptured during an Amber alert.
The child was wearing Apple AirPods at the time.
Amber Alert
An AMBER alert, also known as a child abduction emergency alert, is a message that goes out over your phone informing people in that particular area to help in finding abducted children. AMBER alerts are named after Amber Rene Hagerman, a child that was abducted in 1996 and later found murdered.
Apple AirPod
Apple AirPods are wireless earbuds that allow the user to listen to audio from their device through Bluetooth technology. Millions of AirPods are used everyday and when an AMBER Alert goes out, it can get pretty loud for the user.
Apple Lawsuit
According to Reuters, in May of 2020 an AMBER Alert went out while 12 year old "B.G." was watching Netflix on his phone and wearing an AirPod in his right ear. According to the lawsuit, the alert was so loud it ruptured his eardrum damaging his inner ear and causing permanent hearing loss and tinnitus. B.G. now suffers from dizziness and has to wear a hearing aid.
The Texas family filing the lawsuit says the AirPods are defective because they play the alerts that come in at a high volume, the sound doesn't adjust to the volume the user has set. The family is accusing Apple of gross negligence and fraud.
Tej Paranjpe of PMR Law said in a statement that "This boy's life has been severely altered because Apple did not provide a warning about the volume levels of its AirPods, leading to his permanent hearing loss." 
The family is also saying that Apple is aware of the high volume of the alerts as online complaints as far back as 2019 state that people have said that AirPods did not adjust the alert volume to match that of the media they were playing.
Not the First Apple Lawsuit
Reuters reported back in 2009 that Apple won an appeal of a class-action lawsuit stating that the popular iPod music player caused hearing loss. A judge said the plaintiffs failed to prove that the use of an iPod poses a risk of noise-induced hearing loss.
Maybe this time will be different.
Those wearing headphones or earbuds should always be aware of the risk of hearing damage from loud audio. It'll be interesting to see how this particular case will end up.
This Texas Hobbit House Airbnb Is A Perfect Weekend Getaway Spot
For decades, people have dreamed of getting away to the Shire and relaxing in the comfort of Bag End. Imagine sitting by the fire with Bilbo, Frodo, Sam, and Gandalf and enjoying a pipeful of Old Toby with a bottle of Old Winyards.
While you can't recite ancient Elvish and open a mysterious door to Middle-earth, you can stay in a comfy hobbit hole right here in Texas. This
Hobbit House Airbnb
is a great place to kick your feet up (hairy or otherwise) and enjoy some lazy R&R, but make sure you show some Dwarvish courtesy and wash the dishes after, eh?
This Awesome Treetop Dome Airbnb in Marble Falls Is Perfect for Nature Lovers
If you always dreamed of having a summer sleepover in an awesome tree fort, here's your chance. This beautiful
Airbnb in Marble Falls
lets you live your childhood dream with all the comfy adult amenities.