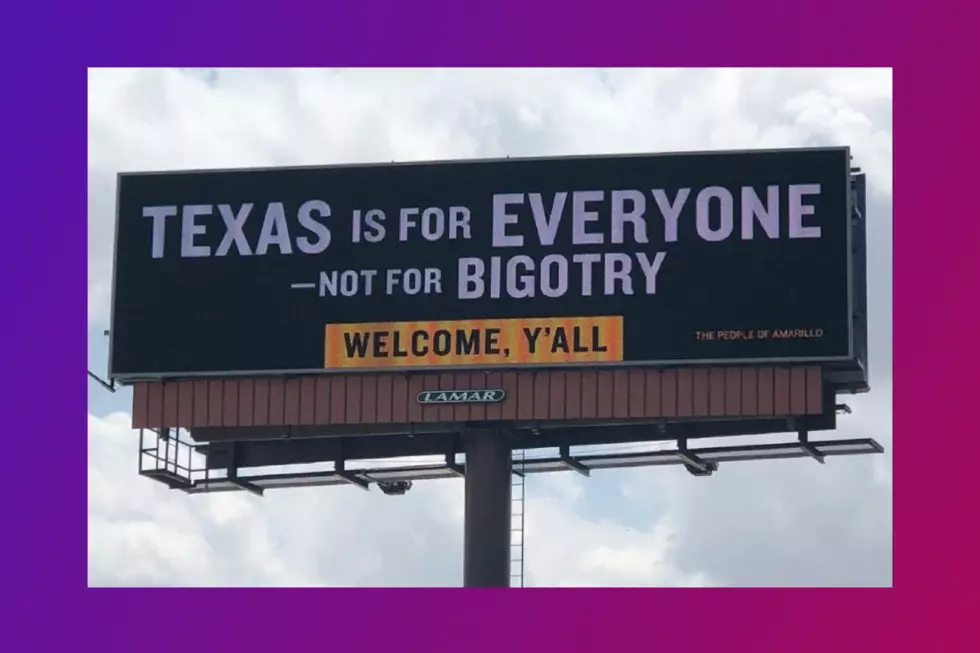 Billboard Welcoming All to Texas Replaces Controversial Sign
Credit: Reddit User, bigmilker
Last week, a billboard asking liberals to keep driving along I-40 in Vega until they've left Texas was removed after threats and mixed reactions compelled the client who paid for it to request it be taken down.
In response to that billboard, Roman Leal of Amarillo started a GoFundMe campaign to create a billboard with the opposite message. His goal was $1,800, but he raised almost $3,000.
The billboard is now up along I-40 in Amarillo, and the message is quite different. The Billboard is expected to be up for the next 4 weeks. If the GoFundMe page continues to receive donations the billboard will stay up until the money runs out.
This billboard, of course, is in response to the one taken down last week along I-40. That looked like the one below. In this case, the billboard was indeed removed by request by the person who paid for it who had a change of heart.