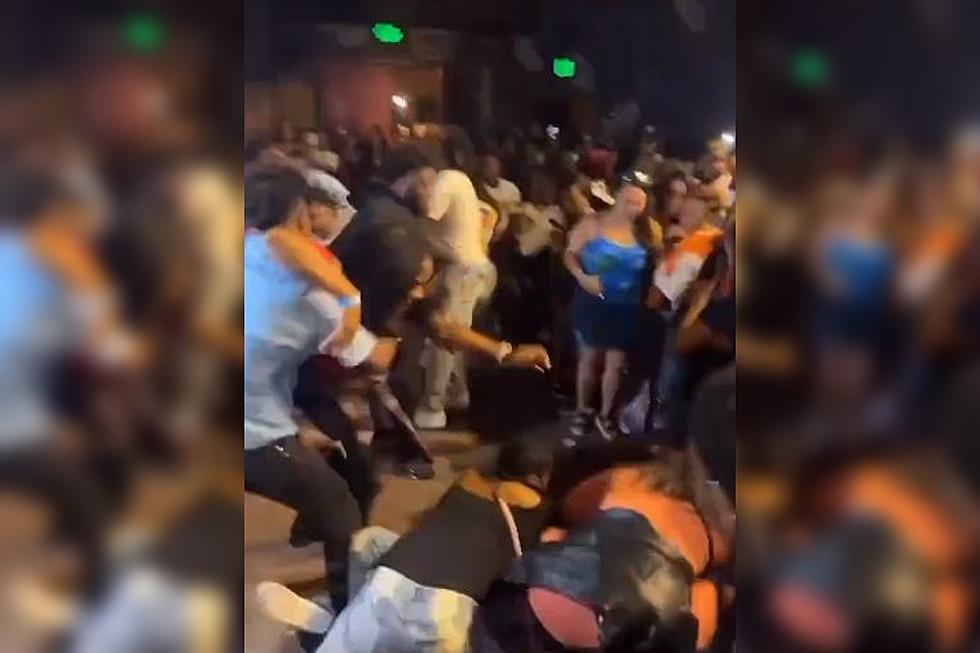 Check Out the 'Lady' Brawl from House of Blues Dallas Last Weekend
Twitter: Dallas Texas TV
Dallas is getting crazier by the minute.
Seriously – rarely does a week go by in which I don't post video footage of some sort of brawl down there. And the thing is, the brawls usually involve multiple people.
It's gotten to the point where I can count on logging onto Twitter first thing Monday morning and seeing a fight video pop up in my feed. And since y'all love to watch them, I gladly post them.
The latest ruckus in Big D comes to us from the House of Blues last Friday night (April 7).
While I have no clue as to why the fight broke out, I do know that Tink and KB Mike were playing there. Not that I think that they had anything to do with it, I just figured you might want to know.
Anyway, for the umpteenth time in the last several weeks, the brawl was between a bunch of ladies. So, I would bet money that the fight had something to do with a dude.
But who knows? Maybe a bunch of women who just can't stand each other all happened to be in attendance for the show that fateful night.
For some reason, I can't embed the video. But you can still watch it at this location.
Enjoy some of the top comments below.
Texoma's Most Wanted Fugitives of the Week April 7, 2023
Texoma's Most Wanted Fugitives of the Week March 31, 2023
Texoma's Most Wanted Fugitives for 3/24/23
IMPORTANT: NEVER ATTEMPT TO APPREHEND THESE SUBJECTS YOURSELF.