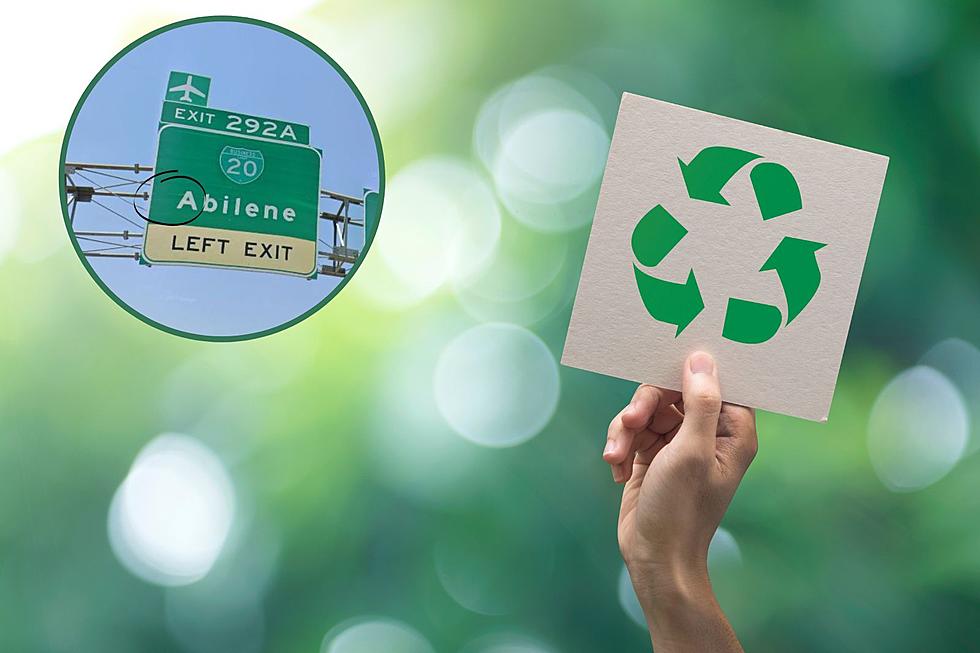 Texas City Throws Down Hilarious 'No Diggity' Parody for Recycle Awareness
Photo: Google Maps/Canva
The City of Abilene is reminding citizens to clean up after themselves. But instead of some boring public service announcement, the city chose to spit out some sick rhymes to raise awareness for recycling. Check out this parody of Blackstreet and Dr. Dre's 'No Diggity'. Word.
In 1996, Blackstreet released the song 'No Diggity' which featured legendary rapper and producer Dr. Dre. The song is ranked number 91 on Rolling Stone's 100 Greatest Pop Songs. On a personal note, it's definitely a song I like to turn up. Don't hate.
The song featured lyrics like:
Cover much grounds, got game by the pound
Getting paid is her forte
Each and every day, true player way
I can't get her out of my mind (wow)
I think about the girl all the time (wow)
The City of Abilene came up with its own sick rhymes: 
What's on the ground, flows down where it's found
Right into our water
Each and every day, the Fort Phantom way
Yeah, it hurts the environment (wow)
and gets in the water we supplying (wow)
Check out the full video
I know it's a bit on the cheesy side but I think this is awesome. As I said, it's way better than some boring public service announcement. Kudos to the City of Abilene for thinking outside the box, and laying down some righteous rhymes.
This is not the first time the city has made a parody video. There are actually two other music videos that parodied Jackson Five's "ABC" and Garth Brooks' "Friends in Low Places" which you can see below.
Garth Brooks Parody
Jackson Five Parody

Again, kudos to the city for making these hilarious videos. I would love to see a parody of Metallica or some hard rock band. Maybe get on that, Abilene?
Restaurants We Wish We Had in the Abilene Area