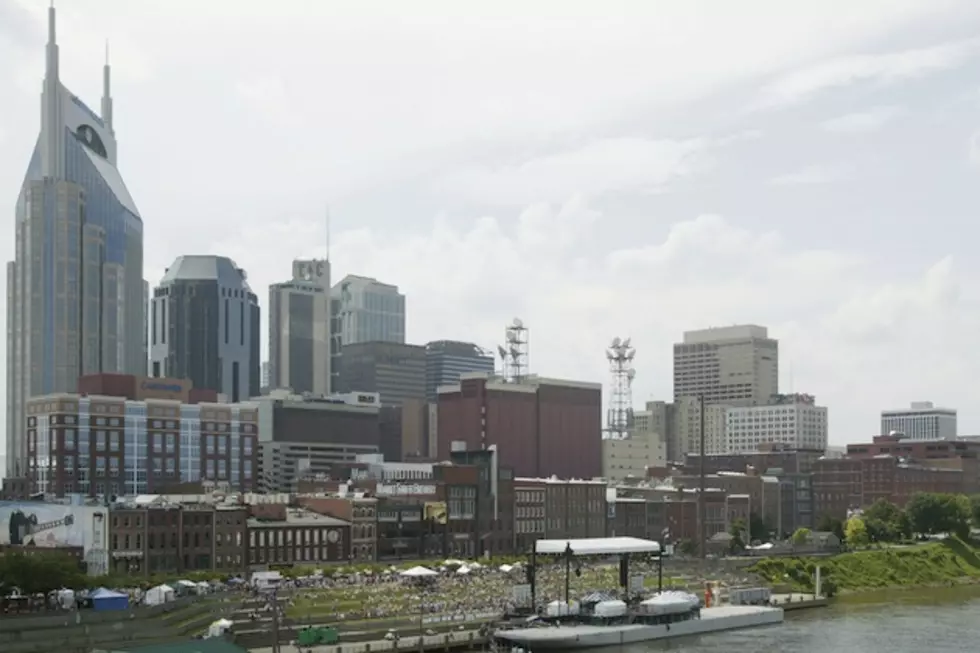 A&E Releasing 'Crazy Hearts,' New Reality Series About Aspiring Nashville Musicians
Rusty Russell, Getty Images
The city of Nashville, Tenn. seems to be all over the small screen lately with the popularity of ABC's drama 'Nashville.' Now, A&E has jumped aboard the Music City wagon with the production of a new reality series: 'Crazy Hearts: Nashville.'
The eight-episode series that will follow the personal and professional lives of aspiring country music performers.
Maybe A&E's executive VP and GM David McKillop, who ordered the new series, has seen ABC's dramatic 'Nashville' show. Or maybe he just likes country music. According to Hollywood Reporter, the series will be based in Nashville and will religiously follow the lives of musicians and insiders "as they balance life, love and their pursuit of stardom."
'Crazy Hearts: Nashville' will also intimately reveal the lives and lyrics of several up-and-coming musicians -- all while they try to make it big. The show promises "love triangles and fiery relationships that will cause rivalry both on and offstage." Viewers can expect to experience the Nashville social scene, whether or not they call it their home, as singers will be shown hitting up the party scene throughout the show's run time.
Sounds like the network's popular show 'Duck Dynasty' may have some competition in the near future. 'Crazy Hearts: Nashville' has rivalry, love, and potential stardom all wrapped into the one hour episodes. What more could a country fan want?
A premiere date has not yet been determined.