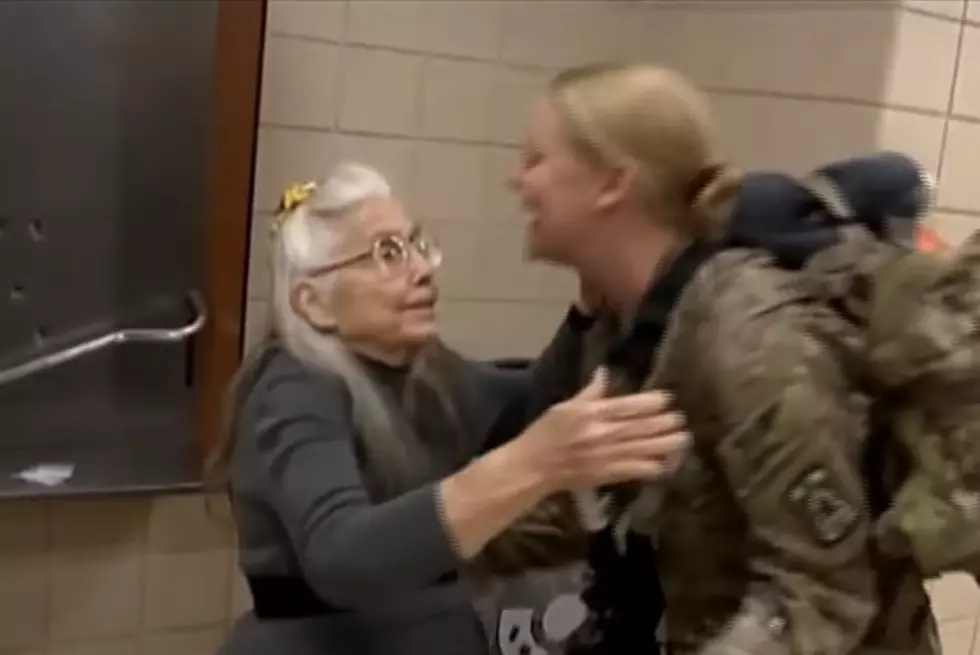 Fort Hood's Hug Lady to be Honored with Terminal Renaming
WFAA-TV, YouTube
Those who have been around Fort Hood prior to 2015 can remember Elizabeth Laird who was affectionately known as the "hug lady". Countless hugs were given out by Elizabeth to soldiers being deployed and those coming home at the air terminal at Fort Hood, Texas.
The Killeen Daily Herald is reporting that Fort Hood plans to honor Elizabeth's memory and kindness by renaming a room inside the terminal in her memory. An online petition to do so surpassed 74,000 signatures over the weekend. Elizabeth was often the last civilian soldiers saw before leaving the post and sometimes the first one they saw when returning home.
The air terminal at Fort Hood is already named for Army Sgt. George Larkin who flew in the Doolittle raid during World War II. The dedication ceremony for Laird will rename a room inside the terminal in her memory.
Elizabeth passed away in 2015 at the age of 83 after a battle with breast cancer.