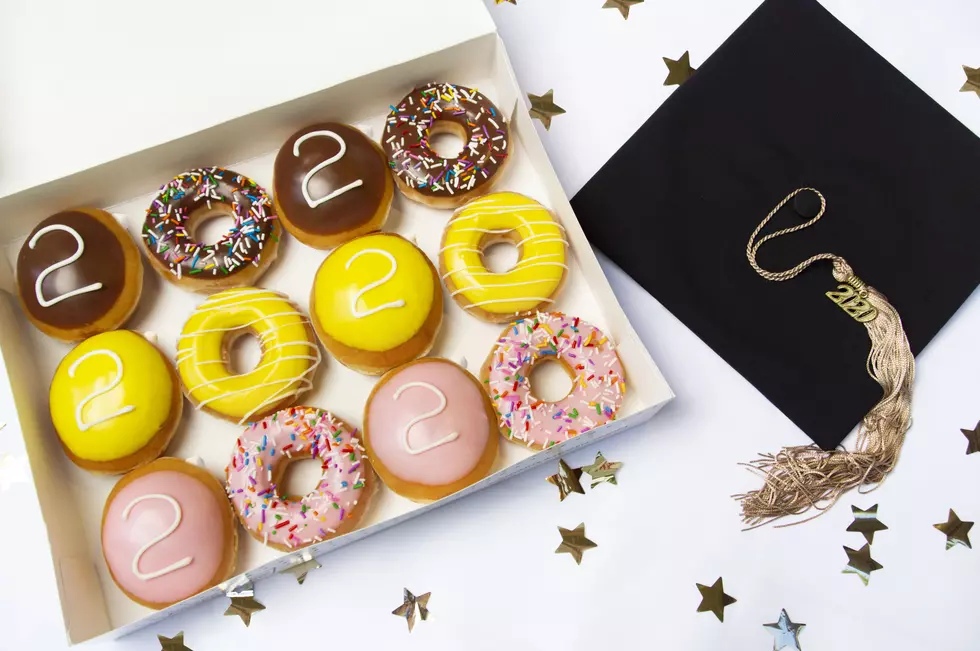 Free Krispy Kreme Donuts to Graduating Seniors
Photo courtesy of Business Wire and Krispy Kreme
It's times like these that I'm envious of the graduating class of 2020.
According to a press release from Krispy Kreme, graduating seniors in high school or college can visit their local store for a free 2020 Graduate Dozen on Tuesday, May 19.
"We feel for all of the high school and college seniors. We wish they had that moment of walking across the stage and getting their diploma," said Dave Skena, Chief Marketing Officer for Krispy Kreme. "We can't replace that … but we thought we could help them safely have a little fun and enjoy a special 'Graduate Dozen' on us. Moms, dads, friends and family can buy this 'Graduate Dozen' all week long to honor their favorite graduates, but only seniors can get one for free."
In order to receive the free 2020 Graduate Dozen, students simply need to wear their cap and gown, or other class of 2020 attire. The free dozen is only available on May 19, but you can purchase the 2020 Graduate Dozen from 5/18-5/24.
Inside the 2020 Graduate Dozen you'll find the following flavors of doughnuts:
Chocolate Iced Kreme Filled
Strawberry Iced Kreme Filled
Cake Batter Filled
Chocolate Iced with Sprinkles
Strawberry Iced with Sprinkles
Yellow Iced Original Glazed
So if you're a class of 2020 graduating senior, just bring in some form of proof like your school ID, class ring, Letterman jacket, or any other class of 2020 apparel and score your free dozen!
Enter your number to get our free mobile app
MELZ on the M-I-C's Top 5 COVID-19 Survival Snacks