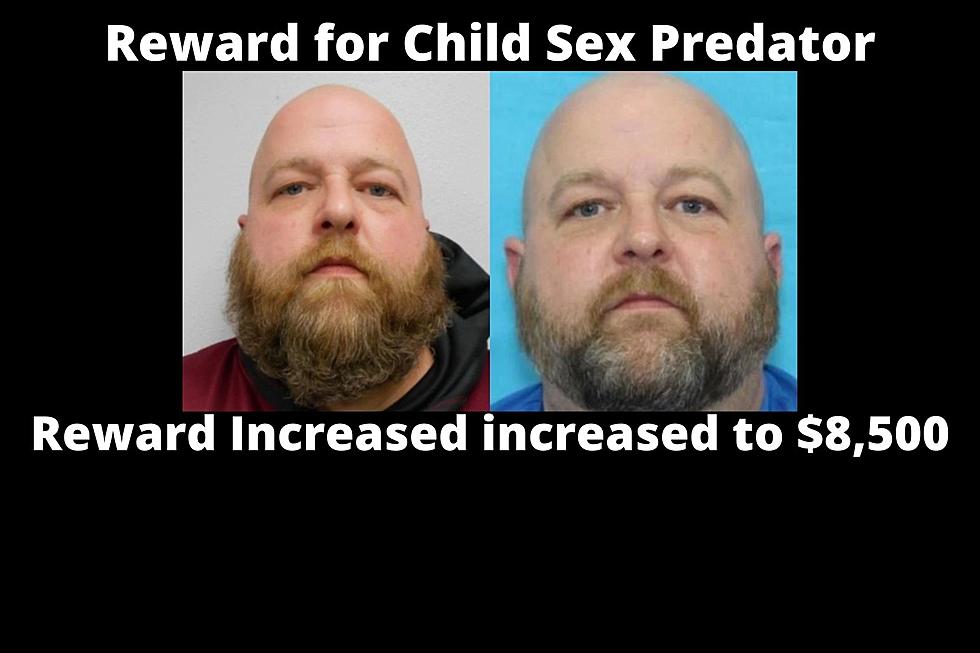 Have You Seen This Man? Child Sex Predator on the Loose in Texas
KWTX/Texas Department of Public Safety/Canva
Texas officials have increased the reward for information leading to the arrest of James Mark Bishop to $8,500.
Bishop in on the Texas 10 Most Wanted Fugitives list.
Child Sex Predator
According to our news partners at KWTX, police say 49-year-old James Mark Bishop is wanted on several charges including continuous sexual assault of a child, indecency with a child, and knowingly downloading child pornography. Bishop has been wanted since July of 2021.
James Mark Bishop Wanted in Texas
Bishop is a former deputy with the Texas County Sherriff's Office and was arrested in 2005 for sexual exploitation of a child. In 2007, he was also convicted of five counts of knowingly downloading child pornography.
Bishop was released from prison in 2007 and placed on probation. He relocated to Tulia, Texas, just south of Amarillo, following his release.
Texas 10 Most Wanted Fugitives List
According to the report, Bishop was arrested again in 2020 for continuous sexual assault of a child and indecency with a child by sexual contact for incidents involving a 12-year-old girl. Bishop was added to the Texas 10 Most Wanted Fugitive List on October 19, 2021 and is considered dangerous.
Proceed With Caution
Authorities are asking for information on the whereabouts of James Mark Bishop and are also warning the public that he stands 6 foot 1 and weighs about 245 pounds and is trained in martial arts and may be using false identification.
Reward Available
Anybody with information on James Mark Bishop is asked to call the Crime Stoppers hotline at 1-800-252-TIPS (8477) or online by submitting a tip through the DPS website. You can also submit a Facebook tip by clicking the "SUBMIT A TIP" link found under the "About" section.
All tips are anonymous, regardless of how they are submitted.
The Most Dangerous City in Texas for 2022 May Surprise You
According to FBI statistics
, Texas had
438
violent crimes and
2,562
property crimes per 100,000 residents as of this year. For every 100,000 residents, there are
224
police officers statewide.
Crime rates are expressed as the number of incidents per 100,000 people.
Texas Crime Statistics By City
Check to see how crime compares in your city versus elsewhere.
LOOK: 15 Pets You CAN'T Own in the City of Temple
Temple is a super pet-friendly place to live, but there are some animals city officials would really rather you not try to tame and keep in your home. Let's take a look at a few of the critters on the
banned list
.