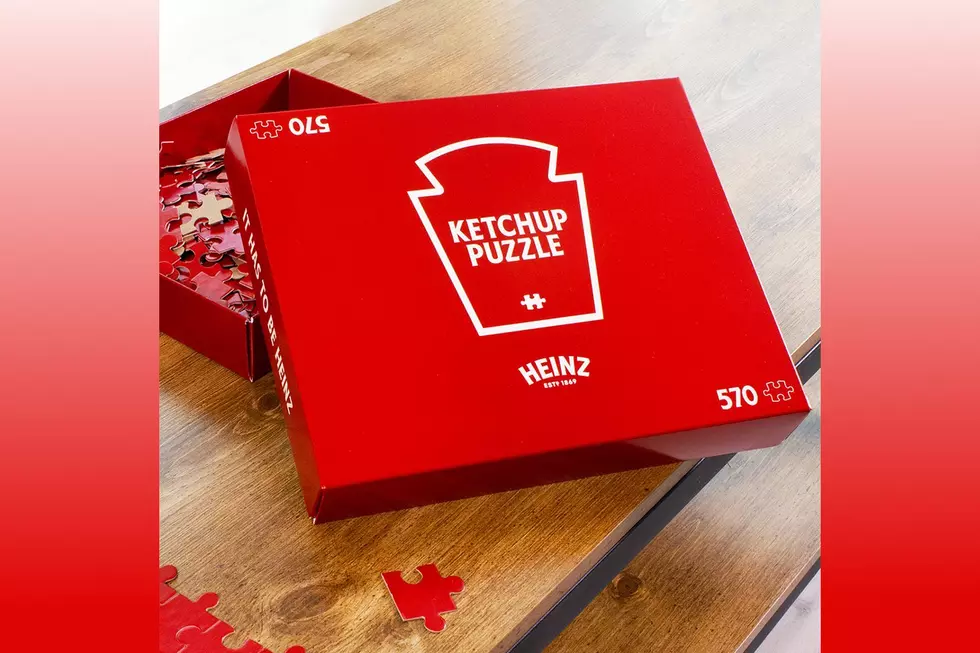 Heinz Ketchup Released an All Red, 570-Piece Puzzle
Heinz, Instagram
True fact about me: I hate puzzles. I mean I REALLY hate puzzles. As much as I hate them, I get sucked into them like a bad habit. This one my be the worst puzzle idea I have ever seen. Bring on the misery.
Delish's Alexis Morillo reports that Heinz just created a new puzzle to keep you as frustrated as you can be.  It's an all red, 570-piece puzzle that will surely drive you insane.
Yep, a 570 piece all red puzzle that may take days, not hours to complete.
In fact, I would never finish this. I would probably start it by doing the corner pieces first, then after hours of trying to match one piece, I would just scrape it into the trash while cursing its very existence.
My patience is strong, but puzzles bring the worst out of me and this particular puzzle would literally test my every fiber of being.
If puzzles are your thing, Heinz is giving away 57 copies of this puzzle on their Instagram to people who leave comments about, "who you wish you could finish this with."
Don't write my name, because it's not gonna happen.
---
---
---
---
Enter your number to get our free mobile app
5 Things to Do While Quarantined