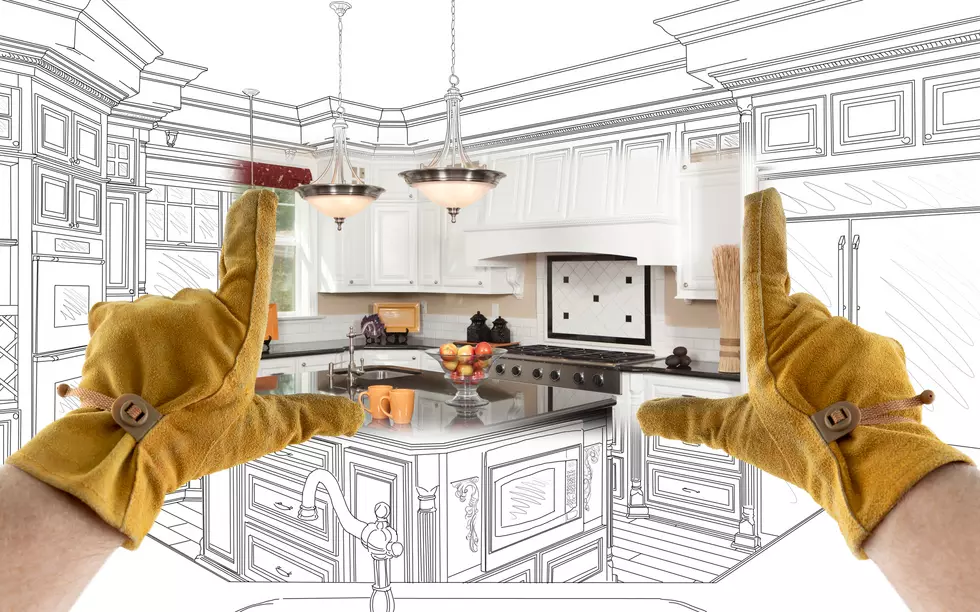 US105's Home Improvement Kickstarter
Getty Images/iStockphoto
Spring is in the air, and that means it's time to start thinking about some home improvements.
If you're anything like me, then maybe you've spent the last few months gearing up for spring and eventually summer. During that time I've put together, or should I say my wife has put together, a pretty long list of 'honey do's.'
Most of the stuff on our list is pretty manageable, and will really only take just a little bit of elbow grease to get done. But there are some projects on our list that will need a little financial help, if you will.
If you're in the same boat, US105 can help get you started. Just tap the free US105 mobile app, put in a few details like your name and phone number, and you're instantly qualified to win $200 towards whatever projects you have coming up.
I know $200 won't complete my list, and it probably won't complete yours, but it's a good start. $200 can help you if you need some tools to get those projects done or to even replace some of the old worn out tools you have stored in the garage.
Or maybe you just want to spruce up a room to give your house a nice new place to sit and read or get some office work done. You can spend your $200 any way you want.
Just tap the app to see the entry form below. This is an app-exclusive giveaway, so you've got to have the free app to enter to win.
We'll pick our grand prize winner on Monday, March 29. Good luck and thanks for listen to Central Texas #1 for New Country, US-105!
Believe it or not, $200 can go a long way in helping with those projects. Need a couple of ideas? Here you go!
US-105's Home Improvement Kick Starter Recommendations