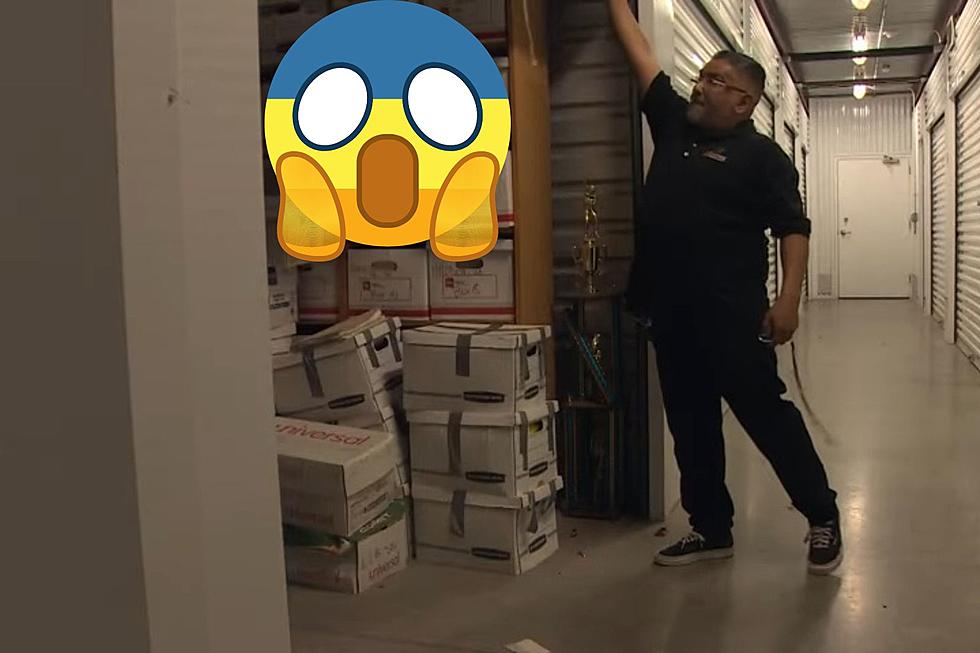 Storage Unit In Houston, Texas Revealed To Have Held Sensitive Data
KHOU 11/Canva
All of us in Texas get sick at one point in our lives. Sometimes to the point where we need to go to the doctor. But how do doctors keep track of how many times an individual goes to see a health professional?
Of course, the answer is a medical record. It has various facets of a Texan's health, and we all have one. But there's something about a medical record that is very important to everyone: storage of the document.
There are rules to keeping the documents safe and sound, but they recently have been called into question due to a recent discovery in the Lone Star State.
One Storage Unit In Houston With Sensitive Information
According to KHOU 11, one individual named Ben Rosales purchased an abandoned storage unit in an auction. Excited to see what treasures the unknown unit had, he opened it up. What he discovered however caused a stir with many.
KHOU reports that Rosales obtained in the purchase of the unit nearly the amount of 200 boxes of medical records. Which is a huge issue, as they shouldn't be obtainable by normal citizens of the state.
KHOU 11 revealed the records in question were from East Houston Medicine and Pediatric Center. A unidentified doctor from the medical facility, at the time of writing, told the news organization that he failed to renew the lease on the unit, leading to it being included in the auction.
How old the records are has not been revealed, but it was stated that in Texas, laws reveal that records not taken care of after seven years must be destroyed via burning or shredding.
As this is a developing story, we will have more information when it becomes available.
Seven Scariest Sights In Texas
These are the 7 most haunted places to visit in Texas according to
TravelTexas.com
7 Texas Stereotypes Every Non Texan Gets Wrong
These are the 7 things everyone gets wrong about Texans according to
MyHighPlains.com
.
10 Most Dangerous Jobs In Texas
This is Where AI Thinks You Should Retire in Texas
If you're thinking about where to retire in the Lone Star State, stop. We have computers to do our thinking now.
Okay, I'm kidding, but when I asked artificially intelligent bot brain
ChatGPT
for the best places to retire in Texas, these are the answers it spit out, along with this disclaimer:
"Please note that this list is not exhaustive and there may be other great places to retire in Texas that are not included here. It is always best to research and visit the place before making a decision.
"
Good advice, but let's look at the top places it recommended and decide for ourselves, shall we? Some look like winners, but some have us wondering if the computer is short-circuiting.