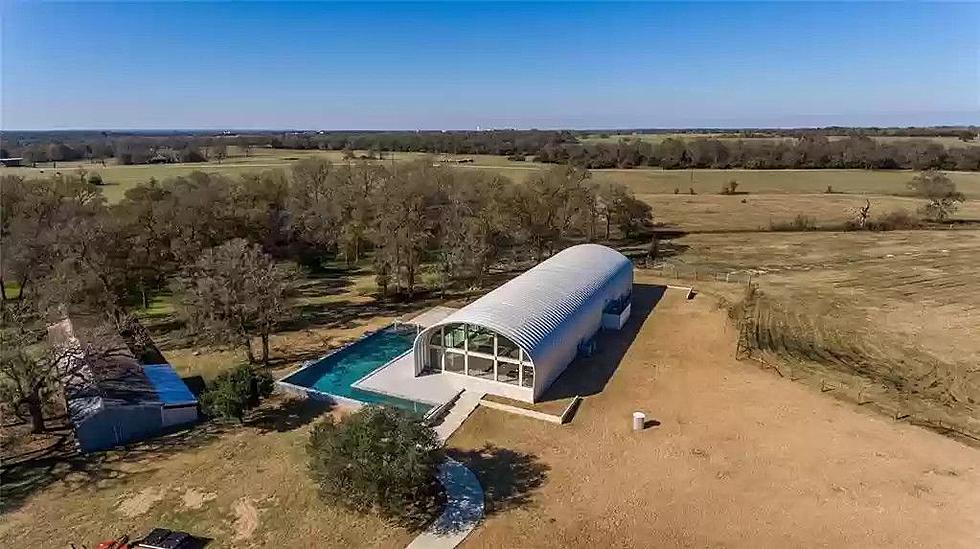 What Makes This House On A Bryan, Texas Ranch So Amazing?
Jay Tjoelker, Oldham Goodwin Group, Llc via realtor.com
It's fun to daydream about living in a beautiful house on a ranch with plenty of acreage to keep you isolated from the rest of the world. Truth be told, with a little hard work, some elbow grease, and a nice paying job, you can make your daydreams come true! And if you've got a few million lying around, you can do it as close as Bryan, Texas.
5136 Silver Hill Rd, Bryan, TX
Built in 2017, this property in Bryan listed on Realtor.com may be the perfect spot for someone who is looking for a peaceful existence with lots of land and a really gorgeous house.
Don't let the one bedroom, 1.5 bath description fool you - this house has plenty of space! It also has an unique style similar to an airplane hangar.
It even has a guest house on the property, which would be perfect for when you have extra family or friends dropping by for a long visit.
Property Details
Located on 62 acres, this 5,200 square foot beauty offers a wraparound pool perfect for cooling off during those hot Texas summers, but that's not all. The property also includes a covered patio, outdoor entertainment area, a barn, two water wells, a pond, and so much more.
This property would be perfect for anyone into ranching, or even someone just looking for a spacious place to settle down and enjoy the good life.
How Much?
Keep in mind that all this luxury comes with a price. This property is selling for $3.9 million, so let's do the math.
After you put down 20% (about $780,000), you still have closing costs, which are $156,000. Your monthly mortgage payment will be just over $19,000 a month.
Again, with a little hard work, some elbow grease and a nice paying job, you can make your daydreams come true!
Let's take a look!
---
Let's Check Out This Ranch on The Market in Bryan, Texas
This would be the perfect ranch house...if I had the money!
---
Pretty nice right? Looking for something a little closer to Temple/Killeen? Check this place out:
This Killeen House Is Over 5 Million Dollars - Want To See Inside?
Want to see inside the most expensive house for sale in Killeen, Texas? Scroll onward!