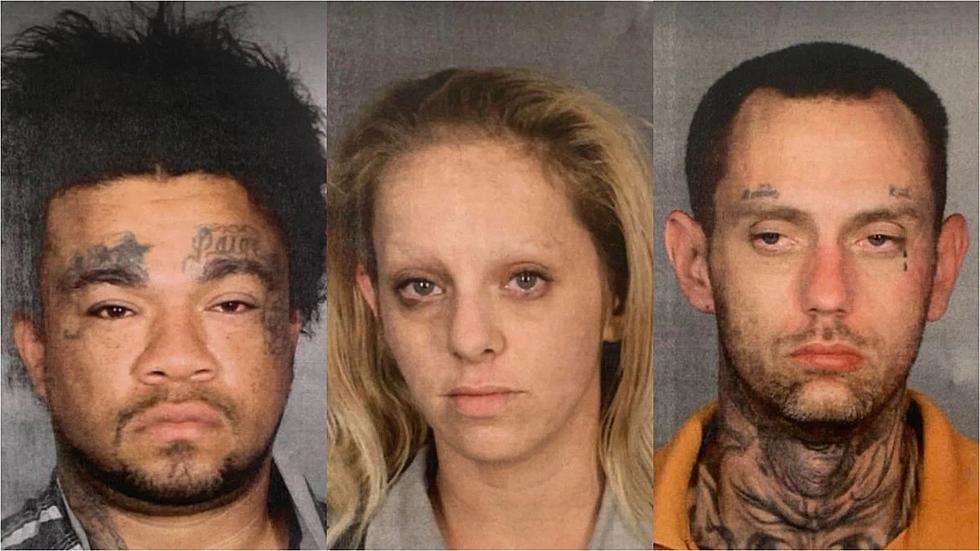 $75,000 in Stolen Property Recovered After CTX Sherriff's Make Arrests
McLennan County Sheriff's Office via KWTX
McLennan County Sheriffs officers recently arrested three felons in Bellmead, which has led to the recovery of almost $75,000 in property.
Our news partners at KWTX report that McLennan County Sheriff Parnell McNamara made the announcement on Tuesday, and detailed the charges for Isaiah Garvin, who was arrested on November 4 and charged with theft of property over $30K and under $150K.
Garvin robbed the business of a man he knew that had recently passed away. He had first reached out to the family to offer his condolences before robbing the man's life's work. According to Sheriff Parnell McNamara, Garvin had previously been convicted of burglary, was out on parole, and had bonded out of jail from his most recent arrest.
Sheriff Parnell McNamara says, "We know that Isaiah Garvin is already out on bond, a convicted felon and very dangerous individual. This is a prime example of why we should not have low bonds on hardcore criminals like this, hopefully, the parole board will revoke his parole and send him straight back to prison."  
Tony Fisher was arrested on November 8 in Bellmead on warrant charges of theft of property, burglary of a motor vehicle, burglary of a habitation, and theft of a firearm. He is also a convicted counterfeiter, and was allegedly counterfeiting even more money when police found him.
Destiny McCollum was arrested on November 8 and is facing charges of possession of a controlled substance.
Following the arrest of the three felons, police found guns, electronics, fishing rods, and an "array of other items," according to Sherriff McNamara.
KWTX also reports that in addition to the McLennan County Sheriff's Office's Organized Crime and Fugitive Apprehension Special Task Units, the Waco Police, U.S. Marshals Lone Star Fugitive Task Force and Bruceville-Eddy Police Department all worked together to make these arrests.
Texas Crime Statistics By City
Check to see how crime compares in your city versus elsewhere.
Texas 6 Most Wanted Fugitives (October 2021)
Take precaution and familiarize yourself with the following faces. These criminals are currently listed in the Texas 10 Most Wanted.
NO THANKS! Texans Don't Need More of These 12 Things
There's not much not to love about Texas, but here are a few things that we probably could use less of.