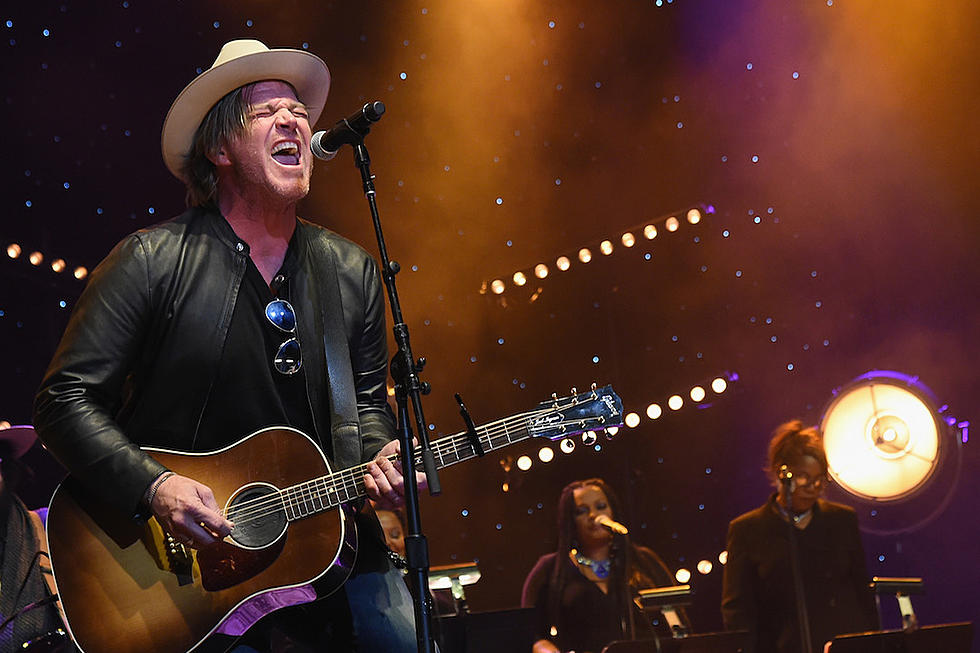 Story Behind the Song: Jack Ingram, 'America'
Rick Diamond, Getty Images
After releasing his 2009 album Big Dreams & High Hopes, Jack Ingram pledged to write a new song every week. The first product of that resolution was a musical tribute to the United States, simply titled "America."
The idea for the song came to Ingram when he was on tour in the Midwest and couldn't help but notice the many all-American reminders that made him proud of the nation and its people. Below, he shares the story behind the song, in his own words, as told to American Songwriter in 2010.
I was on tour and went for a walk along the Mississippi River in Moline, Ill. I saw some folks fishing the banks and passed a VFW hall.
Most songs with references to America always seem to have such grand messages and huge themes. I was trying to paint a more subtle picture of what it looked like was going on during a normal day in one of the "flyover states."
I don't fly over these places; I stop and play shows here — a lot of them. I've never written a song about them. I have now.
This story was originally written by Nancy Dunham, and revised by Angela Stefano.
WATCH: Unforgettable Country Music Military Moments