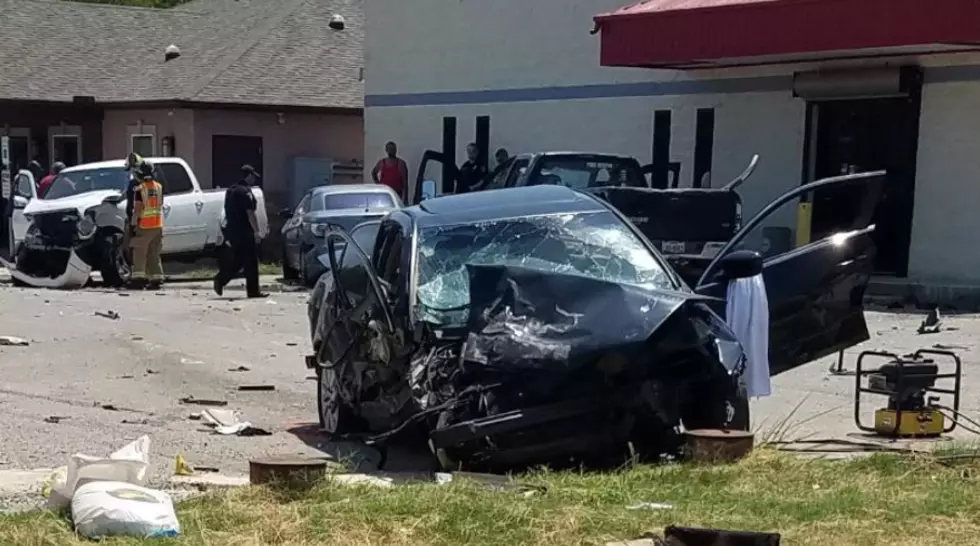 Killeen Car Crash Knocks Out Power at Area Businesses
Story by Chelsea Edwards KWTX News 10
Witnesses who caught a glimpse of a car crash in Killeen today may have thought they were watching a game of pinball. News 10 reports a car crash early this afternoon involved a vehicle that bounced off a car, hit a utility pole guy wire, hit a sign, then went airborne and slammed into several parked cars.
Never a dull moment! The woman who was driving the car was seen speeding and weaving in and out of traffic before the accident. She was trapped in the wreckage after the crash before first responders could extract her and get her to the hospital.
The accident ended in the parking lot of Top Loan Pawn on Rancier knocking out power to the pawnshop and the vet clinic next door. Police suspect the woman may have been suffering from a medical incident at the time of the crash.
No one else was injured as a result of the accident. Top Loan Pawn is in the 3500 block of Rancier in Killeen.