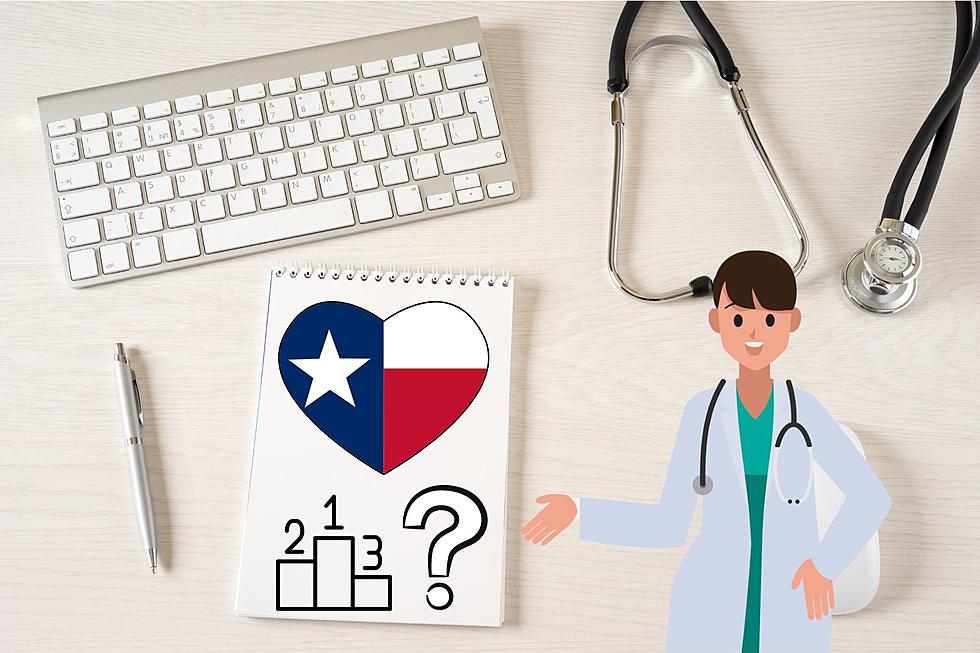 Keeping Texas Healthy – Where Does The Lone Star State Rank For Doctors?
Canva
Getting sick is never fun. You don't feel well and working while feeling sluggish truly is a pain in the you know what. Sometimes however, we need a little assistance in recovering from whatever ails us.
That's where real life super heroes help us out. Doctors and Nurses in the state of Texas are always around to help us get better when we're feeling unwell. They never receive enough credit for the work they do day in and day out to help patients.
But rather than talk about healthcare itself today, we'll be talking about something else that still affects doctors: the places they practice their craft. Yes, certain states are better for health care professionals regarding care. So this raises a question many are probably wondering right now:
Is Texas A Good Place For Doctors To Practice Medicine?
It indeed a intriguing question. So, we turn to Wallethub with the data that showed which states of the union were truly best for doctors. Two simple factors were used to calculate answers, opportunity And competition, and medical environment. So with those in mind, it's time to find out.
With how much ground Texas covers, you'd be led to believe that they would be high on the list, but some might be surprised to find out the Lone Star State is more towards the middle of the pack.
Texas was placed at 21st on the list, making the top 25. The state ranked 32nd in opportunity in competition, while ranking 14th in medical environment. So it certainly looks like Texas has quite the growth to get to in regards to medicine.
This is Where AI Thinks You Should Retire in Texas
If you're thinking about where to retire in the Lone Star State, stop. We have computers to do our thinking now.
Okay, I'm kidding, but when I asked artificially intelligent bot brain
ChatGPT
for the best places to retire in Texas, these are the answers it spit out, along with this disclaimer:
"Please note that this list is not exhaustive and there may be other great places to retire in Texas that are not included here. It is always best to research and visit the place before making a decision.
"
Good advice, but let's look at the top places it recommended and decide for ourselves, shall we? Some look like winners, but some have us wondering if the computer is short-circuiting.
10 Myths About Texas That Even Some Natives Believe
Everything's bigger in Texas, including the tall tales! Our state can seem pretty strange to people from far away, or even our immediate neighbors. There are several myths about Texas that range from quirky to fun and just plain ignorant and insulting, and even some people born and raised her believe 'em. Here are a few we can dispel today.
10 Greatest Texas Fears And Phobias
BetTexas.com
compiled the top 10 phobias of Texas based on Google searches. Did your biggest fear make the list?
10 Texas Cities With The Best And Worst Drivers, '1' Is Closer Than You Think
Data is based on National Highway Traffic Safety Administration fatal crash statistics. These are the 10 best and worst cities in Texas for driving.