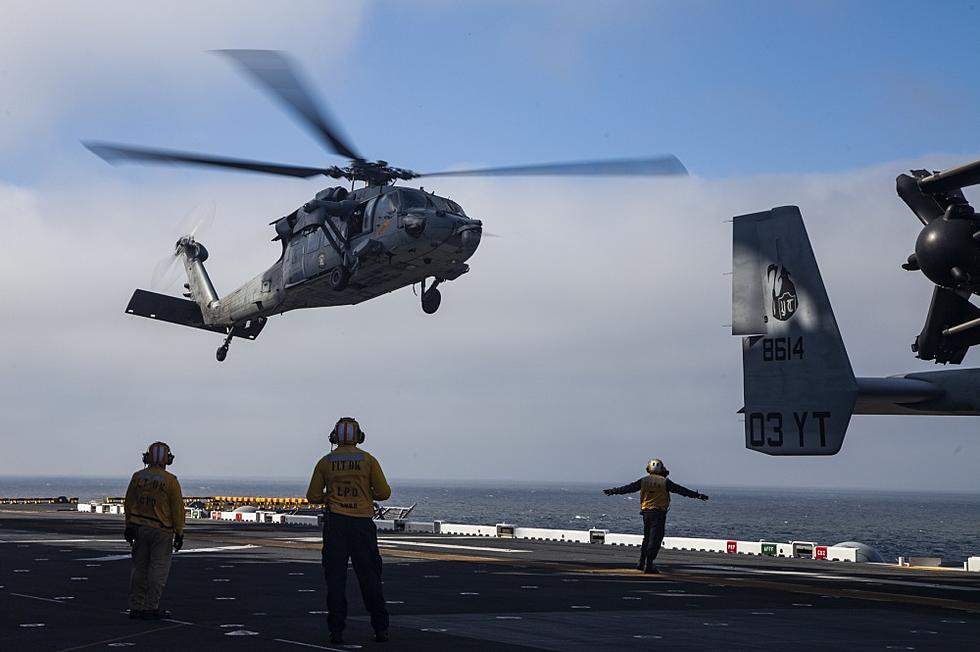 Marine Killed in Training Accident Was New Braunfels Native
U.S. Marine Corps photo by Cpl. Patrick Crosley via DVIDS
Marine Corps officials have released the name of a Texan killed in an amphibious assault vehicle training exercise off the coast of California Thursday.
The Marine Corps Times reports that 20-year-old Lance Cpl. Guillermo S. Perez was pronounced dead at the scene. Perez was from new Braunfels, and was a rifleman with Bravo Company, Battalion Landing Team 1/4, 15th Marine Expeditionary Unit.
As of Monday afternoon, Perez's was the only body retrieved from the area where the accident occurred.
Seven marines and one sailor are presumed dead. One of them is also a Texan. Their names:
Pfc. Bryan J. Baltierra, 19, of Corona, California, a rifleman
Lance Cpl. Marco A. Barranco, 21, of Montebello, California, a rifleman
Pfc. Evan A. Bath, 19, of Oak Creek, Wisconsin, a rifleman
U.S. Navy Hospitalman Christopher Gnem, 22, of Stockton, California, a hospital corpsman
Pfc. Jack Ryan Ostrovsky, 21, of Bend, Oregon, a rifleman
Cpl. Wesley A. Rodd, 23, of Harris, Texas, a rifleman
Lance Cpl. Chase D. Sweetwood, 19, of Portland, Oregon, a rifleman
Cpl. Cesar A. Villanueva, 21, of Riverside, California, a rifleman
Two Marines were hospitalized in critical condition after the accident. According to the Times, one remained in critical condition Sunday, while the other was in stable condition.
Sixteen total service members were aboard the craft. The Associated Press reports that the search for those presumed dead was suspended Sunday.
A Marine officer reportedly told CBS News that Thursday's incident may be the worst amphibious assault vehicle accident on record. According to their report, the Marines have suspended water operations of over 800 AAV's as the Corps investigates the cause of the accident.
My heart goes out to the injured Marines, as well as to the families of Lance Corporal Perez and his fellow service members presumed dead. So many of us in Central Texas come from military families, and we know that our brothers, sisters, and friends are prepared to lay down their lives for their country when they enlist. We hope and pray that it never happens, and when it does it's absolutely heartbreaking.
To all those serving our nation, I want to say thank you for your service and sacrifices. I know you can't always be safe out there. It's the nature of your job. I'll say it anyway, though: be safe out there. We want to see you retire in honor and peace some day.
Enter your number to get our free mobile app
These Are the Hometown Heroes Living Right Here in Central Texas