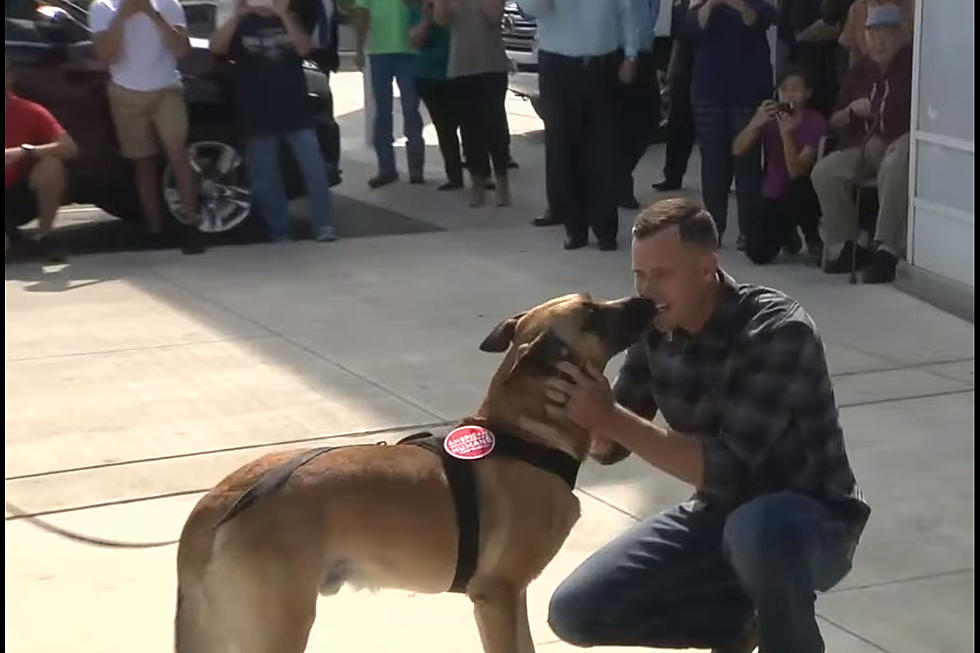 Marine Reunited with Dog in San Antonio
KSAT-TV via YouTube
Ok. Who's cutting onions in here?
When retired Marine Aaron Stice moved to Texas to be a civilian dog trainer at Joint Base San Antonio-Lackland, he hoped to someday be reuinted with and adopt his former canine partner, Kkeaton.
The two were brought back together Tuesday, and the emotional moment was captured on video.
The AP reports that Stice worked with Kkeaton at Camp Pendleton in California. He headed to Texas in October, reluctantly leaving Kkeaton behind.
Not only did the two share the bond of Stice having trained Kkeaton, but the dog was named after a man Stice served with in Afghanistan. Cpl. Keaton Coffey as killed in action on May 24, 2012. Kkeaton was born days later and named after the fallen Marine.
Kkeaton was trained in explosives detection, and thanks to American Humane he can now enjoy retirement with his old buddy.
Stice told KSAT-TV Kkeaton was a "problem dog" with some behavior issues, but a lot of love and training turned him into the highly-trained goodboy he is today.
I'm not crying. You're crying.