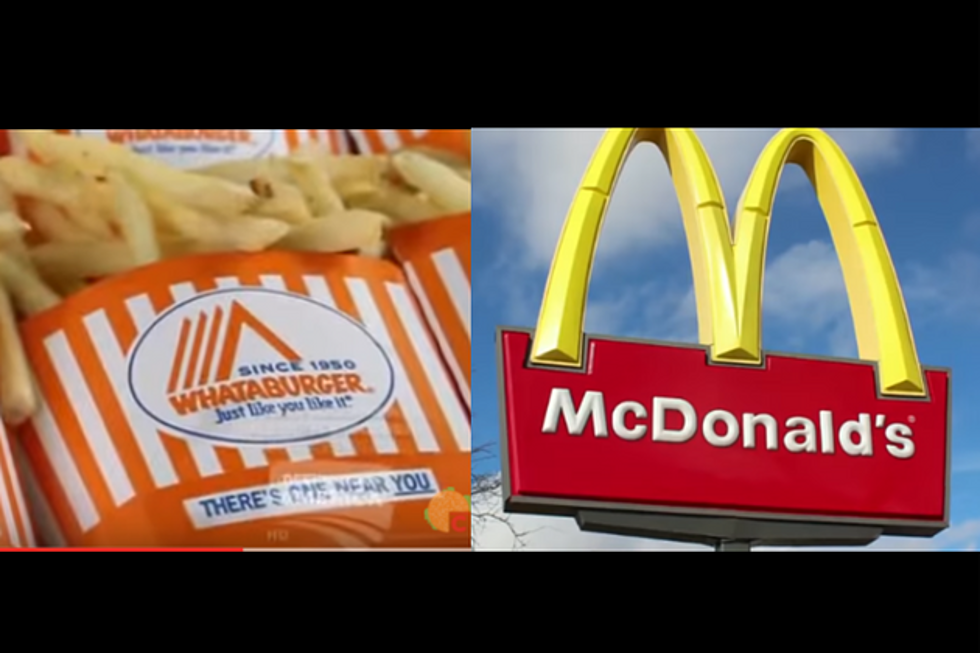 McDonald's And Whataburger Square Off In West Temple
Composite photo: Kansas King #99 via youtube, Fast Fooc Center via youtube.
It's the Battle for West Temple! In one corner it's Whataburger! In the other, it's a new McDonalds location being built right now on West Adams Avenue.
Yup, it's going up right in front of the Walmart on West Adams, and right next door to Whataburger!
The two burger giants will stand literally feet from each other in the Walmart Plaza. This will also make all the crazy menu hacks online so easy!
While both chains offer plenty of tasty choices, it's not often you see them built right next to each other. In the same parking lot.
West Temple has been developing quickly the last couple of years! We will soon have added a Starbucks, Freddy's, Taco Bell, Whataburger, McDonald's, Subway, Pizza Hut, and Little Caesars all with in a couple blocks of each other.
Anyone who lives on the West side of Temple, like me, is finding it harder and harder to keep our New Year's Resolution to eat better. I mean, I can walk down the road and come back with pizza, taco's, cupcakes, and now a 20piece McNugget! The only thing missing is a Denny's or a Waffle House!