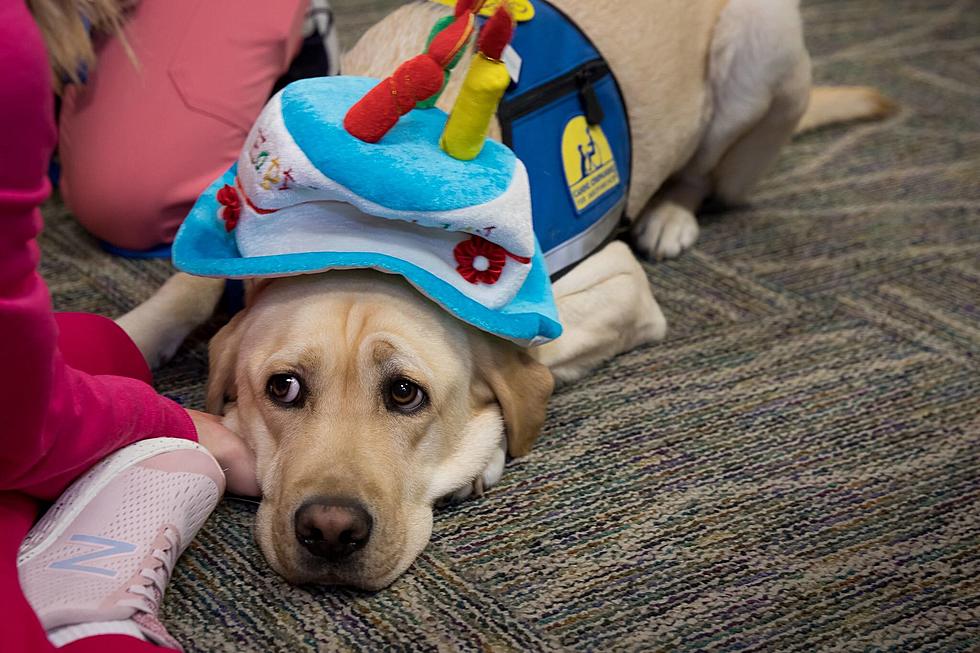 Meet Lorenzo: Baylor Scott & White McLane Children's Hospital Best Friend
Baylor Scott & White McLane Children's, Facebook
I think the biggest reason that I am an animal lover is because of the calming effect they bring. No matter how bad I feel, what kind of day I'm having, etc. - my pets still love me at the end of the day. They just want to show love and give love. And that is exactly what Baylor Scott & White McLane Children's Hospital's facility pet, Lorenzo, does. He even helped deliver Valentine's cards!

Lorenzo, a golden retriever and Labrador mix, join the hospital about a year ago and has become the perfect teammate for the child life specialist on staff. Together they help children who are patients with the coping mechanism of socializing and playing. He spends time with kids to help calm their nerves before surgeries and then curls up on the bed with them while they recover.
It definitely sounds like Lorenzo should be the employee of the year to me.