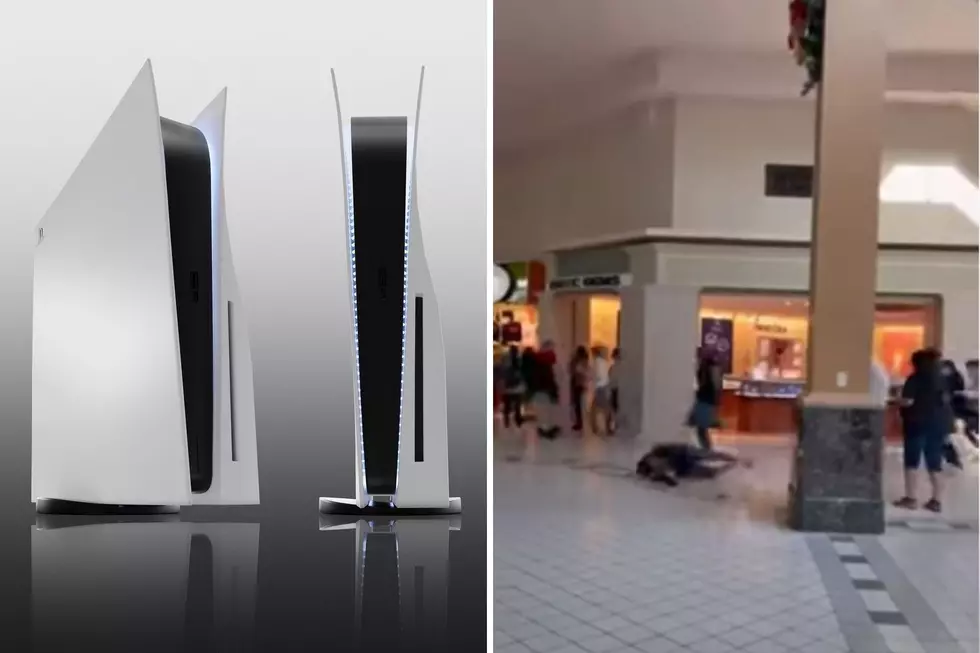 PS5 Craze Caused Faceplants for Black Friday Shoppers
Getty Images/
Did you do some online shopping on Black Friday? What did you end up buying?
Every year on Black Friday you can see videos uploaded to youtube of shoppers either stampeding, fighting, or otherwise involved in some sort of mayhem. I would always find it interesting to make note of the item that those people were so nuts for.
So, what was the must-have item that had people sprinting through shopping malls on Black Friday in 2020? PS5, of course! Gamers may not have been running through the Victoria Mall on Black Friday but they did elsewhere.
The video above was shared by abc13.com from Storyful Rights Management (full video clip) that shows visitors to the Port Charlotte Town Center in Fort Myers, Florida literally falling over themselves to run for a spot in line at the local Game Stop for a chance to buy PS5. Guess how many of the PS5 consoles were allegedly available at the location? Two. The game system retails for around $500. Aren't you glad you stayed home?
If you had heard most stores are/were "sold out" of the PS5 you are not alone. If you live near an outlet that did have the console for sale this weekend, you probably ran there too. In California, this guy sat outside a store for 36 hours during a global pandemic to get ahold of his PS5.
Here in Victoria, remember Toys for Tots and the Victoria Fire Department are at our Walmart stores this weekend accepting donations. If you do any in-store shopping you might stop by and donate a toy and tell those fire-fighters Merry Christmas.
Adobe Analytics published Thanksgiving Day online shopping numbers totaled an estimated $5.1 billion. A 21% increase from 2019.
Since so many Americans stayed home on Black Friday we didn't get to see nearly as many cray cray shopper videos show up online this year. Time for a "Best Of". It's crazy to watch this and see that maybe 12 years ago, Americans beat each other in the isles for 36-inch screen televisions. Here's to getting back out there next year!
Enter your number to get our free mobile app
LOOK: Here are copycat recipes from 20 of the most popular fast food restaurants in America