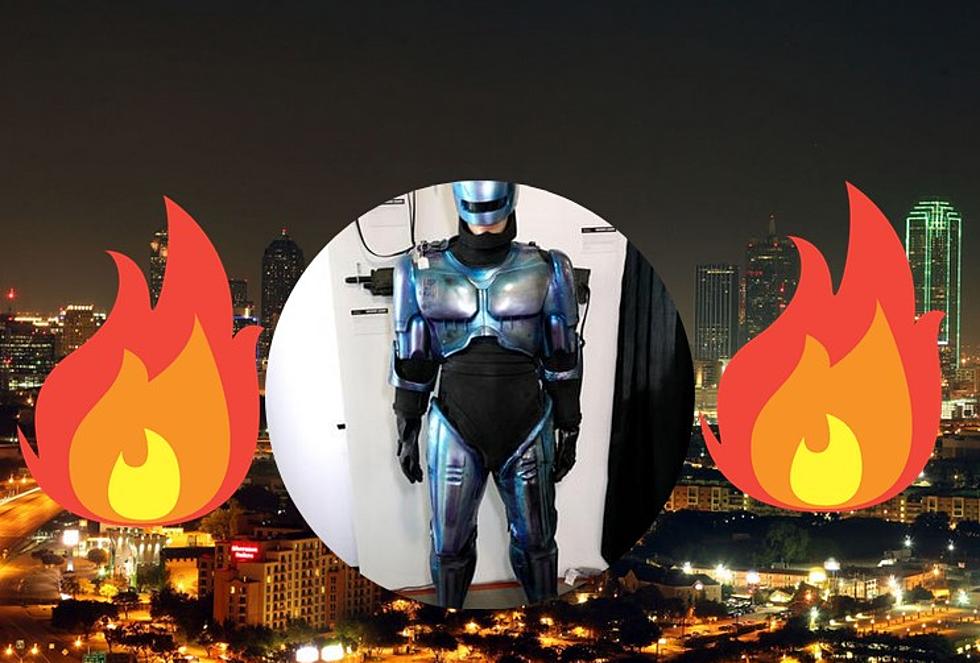 That Time When Robocop Almost Blew Up Dallas, Texas
Getty Images
Today an ode to one of my favorite movies of all time...Robocop.
Robocop, A True Texas Hero
I know what you're thinking, Robocop cleaned up the mean streets of Detroit, Michigan? That is true, but that original awesome 80's action flick was shot right here in Texas over in Dallas.
Check Out Some of the Filming Locations in Dallas
Some of those famous "Detroit" buildings are structures you can still see while driving around Dallas today. However, one shot in the movie didn't quite go as planned and it lead to new laws being created in Texas for filming. So let's talk about how Robocop almost blew up Dallas.
Duh, Robocop Spoilers from Here on Out
If you haven't watched 'Robocop' ever, go watch Robocop. Awesome 80's action flick that is almost a perfect movie in my opinion. In one of Robocop's first ever missions in Detroit (once again actually Dallas) he is stopping a robbery at a gas station. You can probably guess what happens if you haven't seen the movie before, but yes the gas station explodes in great pyrotechnic ball of fire.
Watch the Massive Explosion Below
So turns out the director of the movie had the mentality that bigger is better. How could we have the biggest explosion possible? Well, they certainly did and I don't think they meant to do it this big. Turns out that explosion caused several people's windows to blow out blocks away. After this explosion, it lead to the state of Texas sharpening it's laws on pyrotechnics explosions in the state.
So this will be the last LEGAL great big ball of fire in Texas. Just a fun fact for your Friday on how Robocop saved Dallas and almost blew it up in the same day.
Top Ten Trashiest Towns in Texas
Time to take out the trash or show off the trash of Texas. Check out the top ten below.
(All crime statistics were pulled from
www.neighborhoodscout.com
based on each individual town. See editor's note for Lufkin, Texas.)
This Wichita Falls Home Was Once a Recording Studio
Back in the day, Wichita Falls was home to Nesman Studio. Who had some very famous clintel come in throughout the years, including Buddy Holly. Today though, the recording studio is gone and it's just a house at 3108 York Avenue. Check it out below.