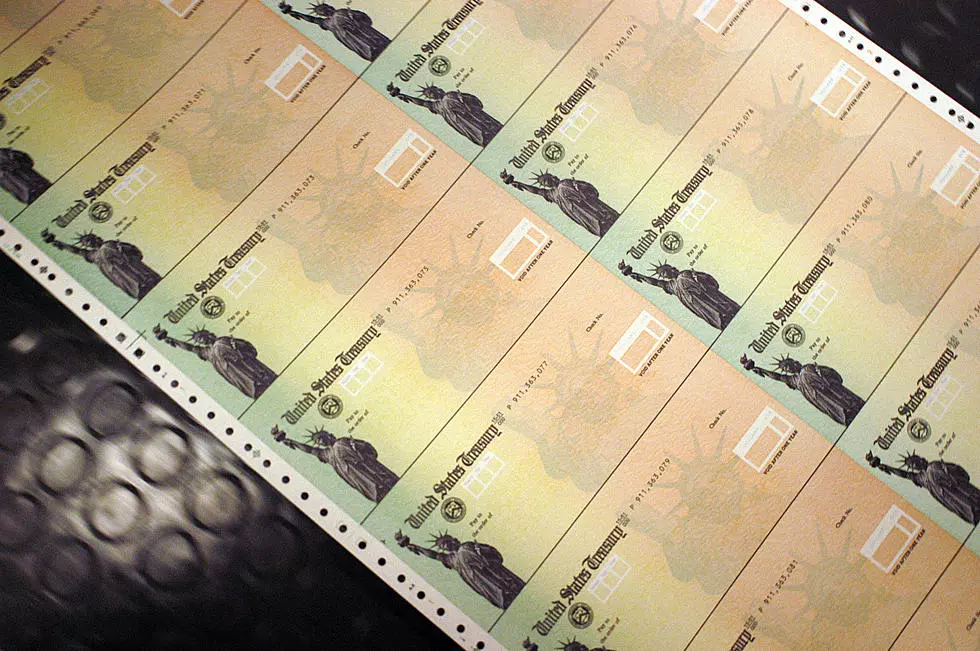 Second Round of Stimulus Checks Go Out Today
Getty Images
Still waiting on your third stimulus payment? The next round of stimulus checks is expected to start showing up in bank accounts today.
If you weren't one of the lucky 90 million people to get your direct deposit on the last round of payments, or the 150,000 people that got their check by mail, back on or around March 17, check your bank account today, March 24.
According to CBS News, the IRS says more deposits have landed in bank accounts, providing some much needed relief for those still waiting for their $14,000 relief checks.
Of course, not everyone is receiving their stimulus money through a direct deposit. Some are waiting on actual paper check to arrive via mail. For those expecting to receive a paper check in their mailbox, the Treasury Department is saying paper checks could still be a number of weeks away.
This third round of payments is part of the $1.9 trillion American Rescue Plan that President Joe Biden signed on March 11, 2021.
Some folks, including those on Social Security and Disability, have been asking when they'll get their stimulus payment. The IRS has said it is working to get updated information from those receiving benefits from the Social Security Administration, Railroad Retirement Board, and Veterans Administration.
Also be looking for a pre-paid debt card arriving in the mail. This confused a lot of people on the first stimulus payment, and folks ended up throwing those cards away assuming that they were junk mail.
If you haven't received your check via direct deposit or mail, you can track your payment by going to the Get My Payment tool on the IRS website.
US-105's Home Improvement Kick Starter Recommendations
KEEP READING: Here are the most popular baby names in every state
Using March 2019 data from the
Social Security Administration
,
Stacker
compiled a list of the most popular names in each of the 50 states and Washington D.C., according to their 2018 SSA rankings. The top five boy names and top five girl names are listed for each state, as well as the number of babies born in 2018 with that name. Historically common names like Michael only made the top five in three states, while the less common name Harper ranks in the top five for 22 states.
Curious what names are trending in your home state? Keep reading to see if your name made the top five -- or to find inspiration for naming your baby.