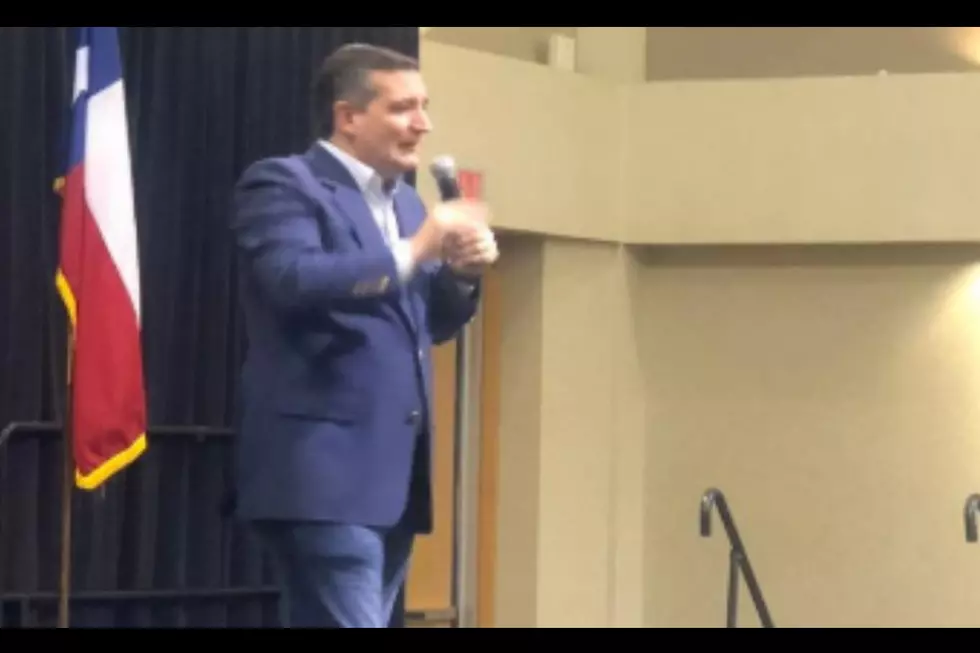 Senator Ted Cruz Visits Killeen
Cruz Photo by Brandon Hamilton via KWTX
Senator Ted Cruz followed up his visit with the President in Houston by heading to Central Texas to kick off his "Cruz to Victory" tour last night. The Senator spoke in Killeen about Texas values and economic concerns. During his visit to Killeen Cruz spoke of his achievements and told his supporters to vote early or on election day and to encourage others to do the same.
KWTX reported Cruz said, "I think really the last two months the voters of Texas have begun focusing on records..my record and Beto O'Rourke's. The people of Texas want low taxes, secure the border and defend the Constitution and the Bill of Rights," Cruz said. "Those are the common sense values that unite Texans and that is what my record has been and that is very much not Beto O'Rourke's record."
Cruz made his appearance at the Killeen Civic and Conference Center while his opponent Beto O'Rourke campaigned in San Antonio Tuesday. Cruz is headed for Dallas Texas for the next stop on his tour.