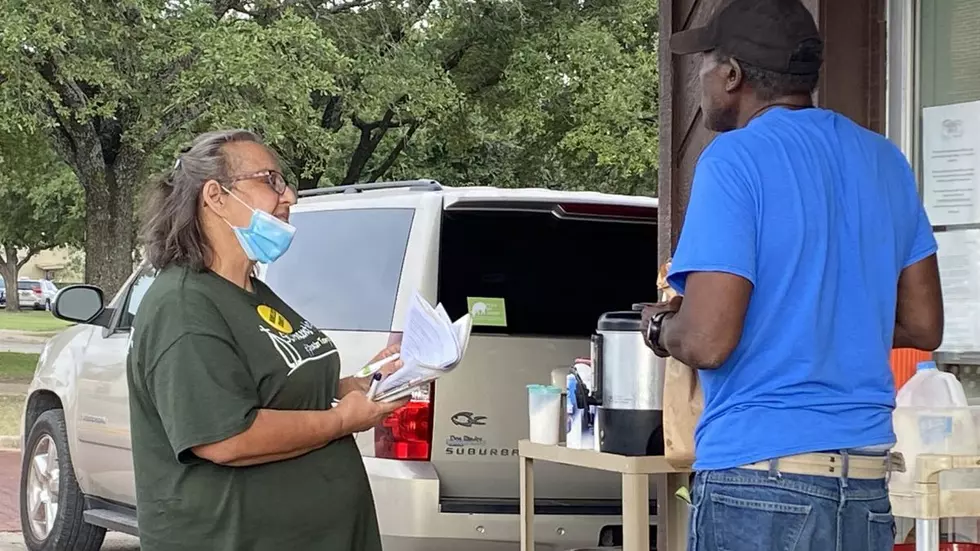 Temple Implements New Homeless Task Force
Megan Vanselow, KWTX
To make a change in the city, volunteers are taking count of the homeless.
Megan Vanselow with our news partners at KWTX-TV reports that from now until November 30th, volunteers will be combing the area to count the number of homeless residents in the city. The Temple Homeless Task Force will use the two weeks to gather information such as how they fell on hard times, what they need, etc.
According to Kaye Cathy, a member with Feed My Sheep, the economic impact of COVID-19 has caused an increase in numbers for homeless or on the verge of becoming homeless.
With the task force on a mission to address areas where people have fallen through the cracks, they have incentives for those willing to speak to them. All participants who take the survey get a voucher for clothing from St. Vincent DePaul.
If you're moved to help with Feed My Sheep's mission of aiding those in need, they're always looking for volunteers. You can find information on how to donate your time and energy at feedmysheeptemple.org/volunteer. They also accept online donations here, and they're currently in need of furniture donations as well. If you've got some furniture in decent shape that you've been needing to get rid of, Feed My Sheep will put it to good use instead of dumping it in a landfill. Reach out to them via email at furniture@feedmysheep.org if you're interested in helping.
Feed My Sheep is based in Temple and is an all-volunteer non-profit. In addition to services to homeless residents, they also provide free children's clinics on a regular basis and provide a number of services to families in need in our community. They're a great organization to be a part of it you're looking to volunteer and do some good for your fellow human beings.
12 Things People Probably Shouldn't Be Doing in the Bathroom