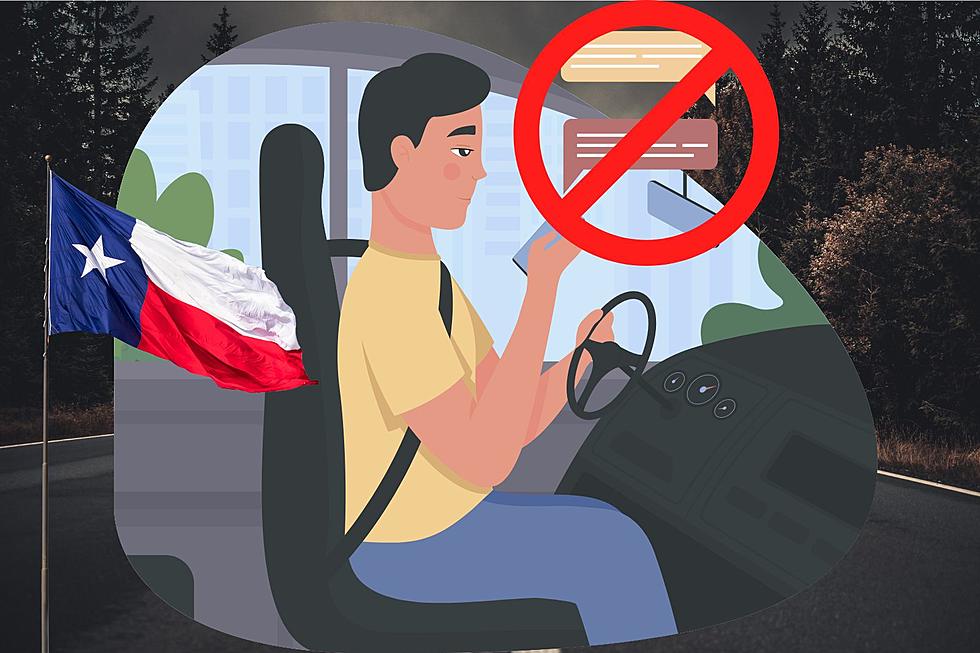 What Caused 1 Out Of 6 Car Crashes In Texas? Data Reveals Answer
Canva
No matter where you drive in Texas, it is a huge responsibility. You're behind the wheel, along with many other Texans and their families. So it is very important to pay attention while on Lone Star Roadways.
Unfortunately crashes do happen, due to various reasons. But with every crash, data is collected to see what the cause was. TxDOT used that data to report on factors caused crashes in the state of the previous year.
One form of driving that TxDOT revealed grew 10% in the previous year, and it should serve as a reminder to drivers across the state to remember to be more aware of their surroundings while behind the wheel.
Distracted Driving On The Rise In Texas
According to TxDOT, data revealed that Distracted Driving crashes grew in 2022. So much so that data revealed that 1 out of 6 accidents in the state were caused by some form of a driver being distracted while on the roadways.
TxDOT went into further detail about the rise in accidents caused by this, stating that driving while distracted in Texas is against the law. Texas drivers could face fines of up to $200 for violations.
TxDOT also provided some pointers to help Texans on the roadway such as:
- Put your phone away, turn it off or use an app or phone settings to block texts and calls while driving.
- Tell friends, family and coworkers you won't respond to texts or calls while driving.
So remember, while driving in Texas, keep those eyes on the road, and not on the phone.
10 Texas Cities With The Best And Worst Drivers, '1' Is Closer Than You Think
Data is based on National Highway Traffic Safety Administration fatal crash statistics. These are the 10 best and worst cities in Texas for driving.
10 Most Dangerous Cities In Texas, "1" Is Closer Than You Think
Data is based on violent crime per 100,000 residents. These are the 10 most dangerous communities in Texas.
10 Worst Texas Cities To Call Home
According to
RoadSnacks.net
, you want to avoid living in these 10 Texas cities.
Wait A Minute, How Was Texas Ranked So Low When It Comes to Women's Lives?
Data analyzed by
WalletHub
indicates Texas is one of the worst states for women. Here's what the numbers say. Do you agree?