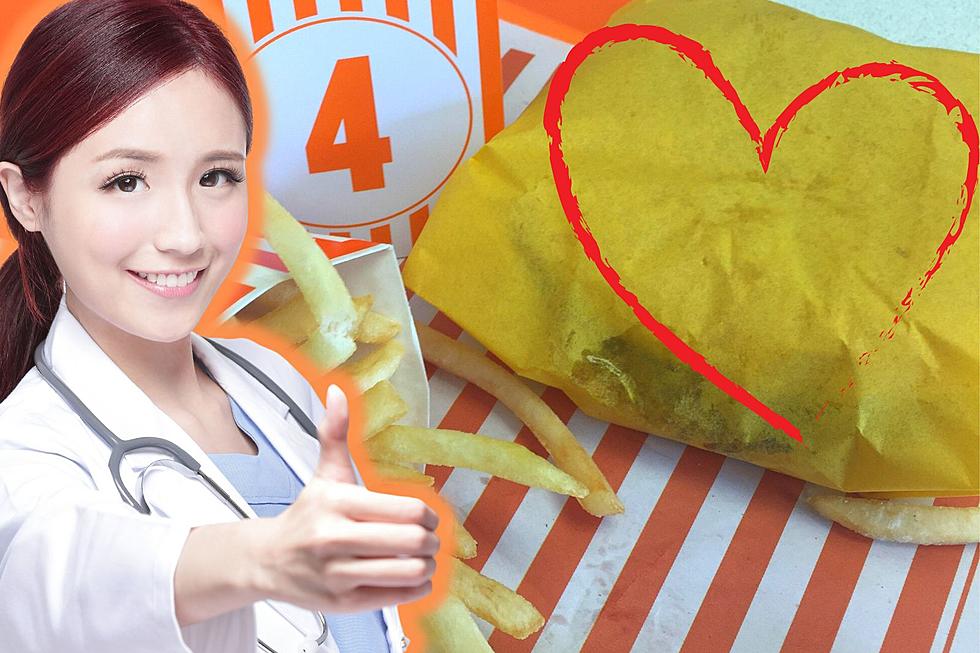 Good News – Texas Has the Healthiest Cheeseburger in America
Lucky Larry, Townsquare Media/Canva
For good or ill (mostly ill), fast food is a deeply ingrained part of American culture, even here in Texas. Forgot your lunch? Run to the drive-thru. Too tired to cook? Tap an app and have something delivered. We like things quick and easy, especially our burgers.  For some, that might conflict with trying to eat healthy.
For fans of Texas' most popular burger chain, there is some good, (somewhat) heart healthy news.
Texas On Top Once Again
A Lone Star favorite was just found to be the healthiest burger option in America.
The data comes to us from Gambling.com. Using four specific factors, the website was able to calculate what burger was on the top of the stack:
- Sugar score
- Fat score
- Sodium score
- Calorie score
So with those in mind, what Texas chain claimed the number one spot? *drum roll please* The number one went to...you guessed it - Whataburger!
Are you Surprised?
Yes, according to Gambling.com, the beloved Texas-based chain's Whataburger with Cheese is the healthiest burger one could get to eat from a fast food eatery. Out of ten, the burger's combined scores averaged to an 8.4.
Which is just another reason that why brands from Texas stand out from above the rest.
Who Came in Second, and Who Came In Last?
In-N-Out took the number 2 spot with their Cheeseburger. Their score was an 8.2, and their burger actually had the lowest calorie content per ounce.
Coming in dead last was Burger King, with a score of 2.0 for their Cheeseburger. They had the worst sugar count per ounce too.
What Do You Think?
Is the cheeseburger from Whataburger your favorite? Let us know by sending us a message using the chat feature on our FREE station app!
Which Are The Most Famous Brands From The Lone Star State?
Strange And True, Have You Heard These Name Origins Of Certain Texas Towns?
With so many towns in the Lone Star State, there's a few that might leave you scratching your head for their names.
Step Back In Time And See The Temple, Texas Mall From 2010
As Temple continues to grow, it's interesting to look back and see what once was. Take a look back at the Temple Mall as it appeared over a decade, with commentary from my coworker, Aaron Savage.
10 Most Dangerous Cities In Texas, "1" Is Closer Than You Think
Data is based on violent crime per 100,000 residents. These are the 10 most dangerous communities in Texas.