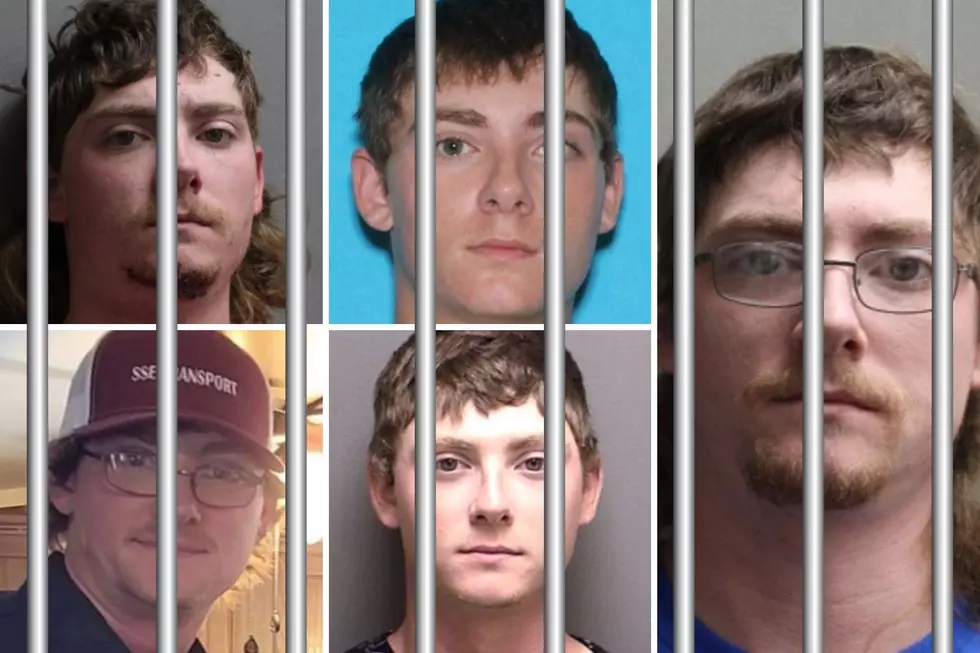 Texas' Most Wanted Murderer Captured in Sabine County
Matthew Hoy Edgar - Texas DPS
Recently, we discussed a man on Texas Most Wanted list, Matthew Hoy Edgar. He was the only male on the on the list wanted for murder. He had been on the run Texas law for a elongated period of time.
Since January 27th, 2022,  law enforcement had been looking for Edgar. However, it seems like Texas law enforcement finally found the lead they were looking for, because Edgar has now been found.
Edgar Captured In Sabine, Texas
On Thursday, December 29th, 2022, law enforcement in Sabine made the announcement on social media that Edgar had been captured:
A "job well done" must be said to fine members of the US Marshall Service that brought this individual into custody. It couldn't have been easy to arrest this individual whose been on the run for very long period of time. Our state is much safer now he will be sentenced for his crimes.
But this is just one of the many on the Most Wanted list for Texas.
Others Who Are Still On The Run
Edgar was one of two individuals wanted for murder on the list. Now, there is just one individual still on the run, and she also is the only woman on the list. Margaret Smith is now the only person on the list wanted for murder in the state of Texas.
If you know anything regarding Margaret Smith, please call Texas Crime Stoppers, 1-800-252-TIPS, or submit tips to the Texas Department of Public Safety on their website or app.
Keep An Eye Out: Bell County, Texas Most Wanted For December
These individuals are wanted for various crimes in the state of Texas.
Help Bell County Crime Stoppers And Police Find These Missing Persons
If you know anything about these missing people, here's how you can help bring closure to their loved ones.
Have You Seen These Children Gone Missing From Texas In September And October?
Children in Texas sadly go missing, but we can help bring them home. Have you seen any of these kids?
The Most Dangerous City in Texas for 2022 May Surprise You
According to FBI statistics
, Texas had
438
violent crimes and
2,562
property crimes per 100,000 residents as of this year. For every 100,000 residents, there are
224
police officers statewide.
Crime rates are expressed as the number of incidents per 100,000 people.
'