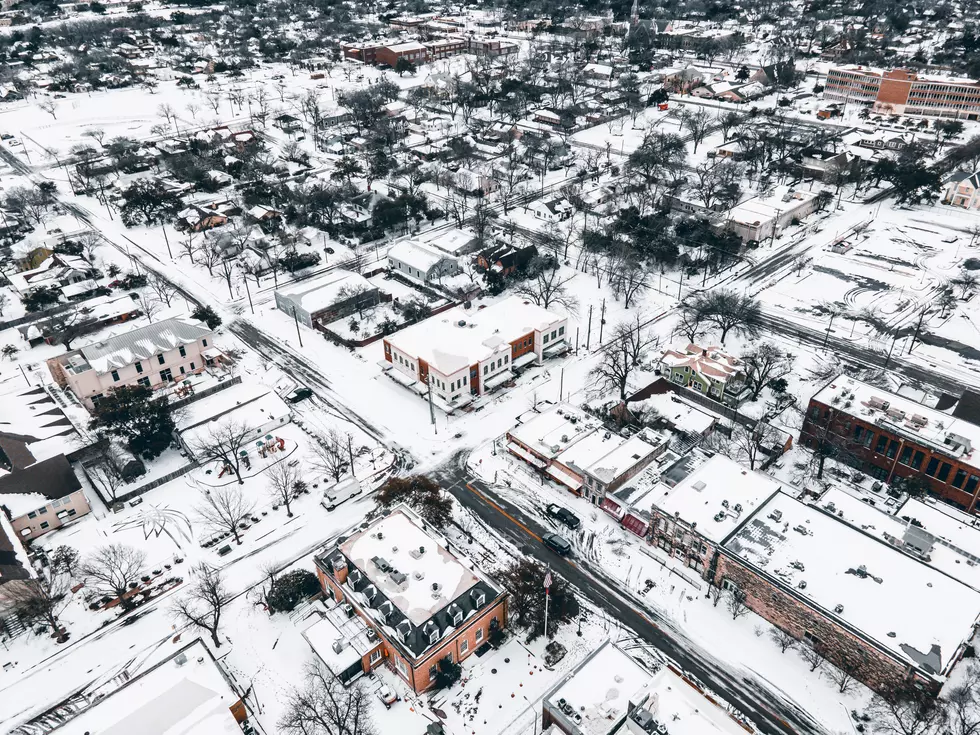 I'm not sure what the Farmers Almanac had planned for Killeen or Temple, Texas for the summer of 2022, but I do hope they have it right for the winter months cause it's so hot outside, I saw a chicken lay a hard boiled egg.
So what does the Farmers Almanac say we should be expecting in Central Texas this Winter?
Texas Weather
I've heard this saying around here that goes, "If you don't like the weather in Texas, wait five minutes." I feel like I've been waiting for months and it still hasn't changed. It's been the same weather forecast everyday since May: hot, hot and more hot with little to no chance of rain.
July has been a record setter for Central Texas in terms of heat, and the drought we are currently in continues. It's gotten so bad that many cities have issued some kind of water restrictions. For some, like Killeen, it's voluntary, but other cities have had to enforce restrictions a bit more strictly.
Change of Season
As the current heat continues, and the announcement that Pumpkin Spice flavored everything is on the way, many have started looking at when Mother Nature will end this streak of triple digit temps and usher us into cooler weather.
The good news is that fall is right around the corner with winter not far behind. That means the cooler weather we are praying for is on the way, but how cold can it get?
The Farmers' Almanac
The trusty ol Farmers Almanac has been in continuous publications since 1818 and provides weather predictions for a 16-month span. As for accuracy, the publishers claim to have a 80% to 85% accuracy rate while scientists say it's more like 50%, but that's still better than the stinky groundhog anyway.
So what does the almanac say about a Texas winter? It doesn't look like we'll see a repeat of the February 2021 winter that knocked out power across the state and left many without water.
Texas Winter
The Farmers Almanac says this year's winter in Texas will be "Chilly with Normal Precipitation." That sounds pretty good right about now. It does note a rough start to the New Year with a bout of heavy snow "as far south as Texas and Oklahoma", but my guess is that will stay along the northern border and won't reach us here in Central Texas.
I've never been a fan of the cold weather, but I sure could use a break from this heat. For the first time in many years, I'm actually looking forward to winter.
Pictures From The Great Winter Texas Snowstorm of 2021
Where were you when Winter Storm Uri hit Texas the week of February 14th and 15th 2021?
The country was already dealing with the COVID crisis and then came another one.
Texas Cities like Abilene and San Angelo had record snowfall. Beating records that were made back in the late 1800s.
In Austin a record 6.4 inches of snow was recorded at Austin - Bergstrom Airport, their heaviest snow in 72 years, since Jan. 30, 1949.
San Antonio had almost 3 inches of snow bringing them their heaviest snowfall since 1985, those nice people art Seaworld also saw 6 inches of snowfall.
It was a disaster!
But here we are a year later, we now have stories we can tell our grandkids about how the effects of Winer Storm Uri of 2021 had us all in a frenzy.
Here are some pictures that showcase the good and bad of the great Texas Snowstorm of 2021.
Here Are 8 Things To Do In Central Texas During The Winter Months
While we are in the beginning stages of winter 2022, some people may feel as if there aren't many activities to do while it's somewhat cold outside. You do know that there are tons of indoor places where you can have just as much fun as you would if it was 90 degrees outside, right?
But just where are they? I'll tell you: Right here in Central Texas!