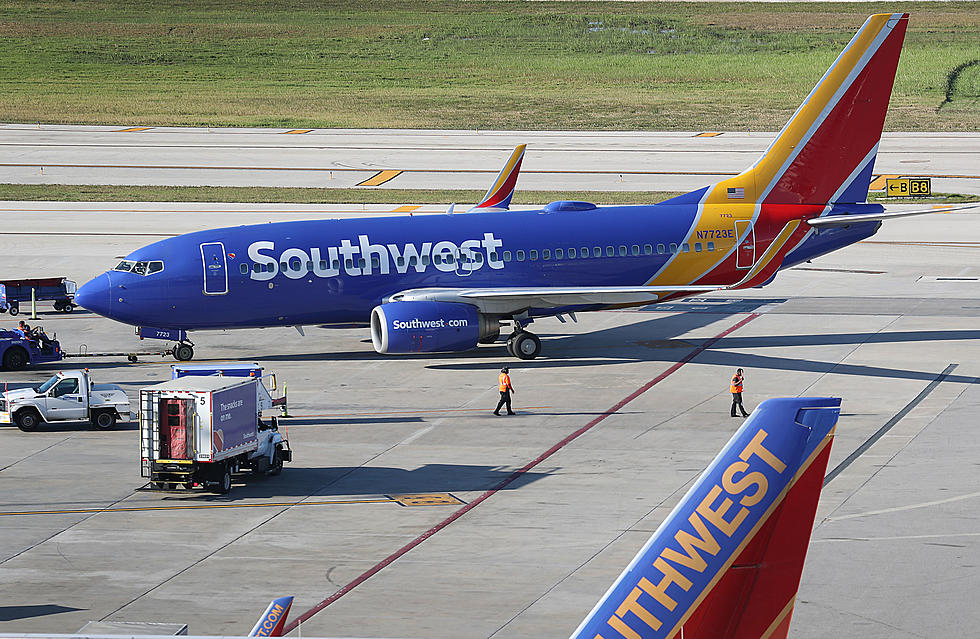 Travel Issues Stranding People In Amarillo
Credit: Getty Images
With Christmas behind us, we start to look toward the new year. Typically, heading home after the holidays is something people look forward to. Their hearts are full of joy, but they're ready to return to their lives.
You get all packed up, hop in the car, and arrive at the airport. You make it through security with no issue and decide to sit down somewhere for a coffee or adult beverage.
After a couple of libations, you head to your gate to get ready to board...only to find out your flight is delayed. No worries, a couple of hours won't be so bad. Back to the drinks, right?
Time passes and you move back towards your gate when you hear the dreaded words, "I'm sorry, but your flight has been canceled". This is something that is currently going on to a lot of people at the Amarillo airport right now due to weather conditions around the country.
The wild winter storm has delayed and canceled so many flights that airlines are struggling to get people placed back on flights to get them home. Travelers are finding themselves stranded in Amarillo and other places, and if you're flying Southwest, you're most likely stuck.
For whatever reason, it's Southwest that has canceled the most flights. So much so, that the travel department is looking into why there are so many of their flights being grounded. One of my friends has a daughter who was visiting her Dad and was supposed to be home today. Because of the backlog, she won't be able to get home until Saturday.
The best thing you can do right now if you're delayed or canceled is just be patient...and spend more time at the airport bar.
10 Cheapest Texas Getaways
June 18 was National Wanna Get Away Day, and it got us to thinking of where Texans can get away from it all this summer and have a great time without breaking the bank.
LOOK INSIDE: Waterfront Getaway in Tool, TX
If you need a AirBnB or just want to get out of town for a summer weekend, this may be just the place in Tool, TX.