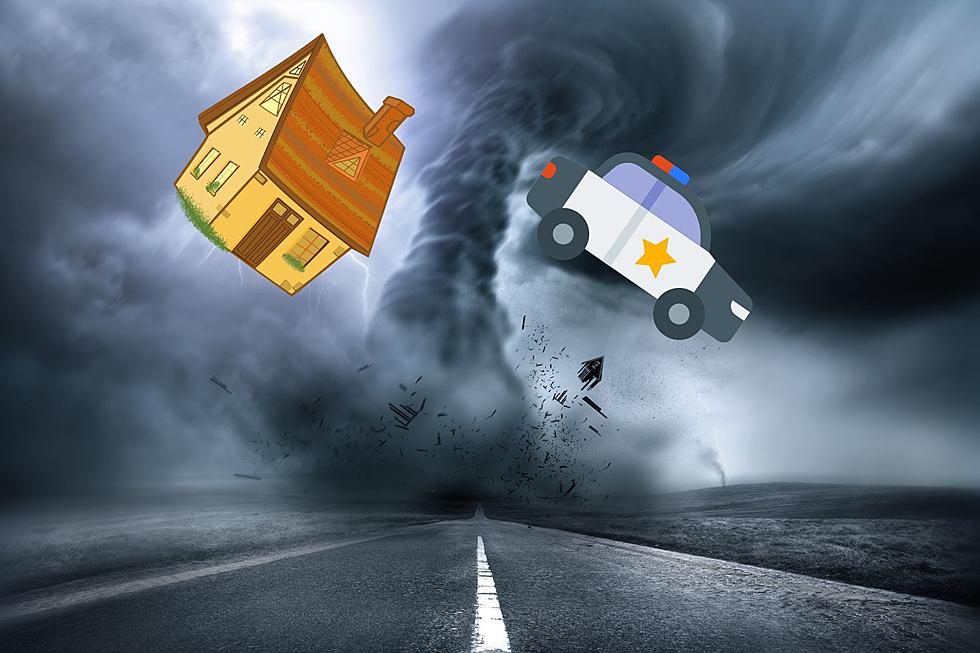 Wild Video Of Highway Patrol Officer Caught Inside Tornado
Canva
Recently we experienced a pretty wild week of spring weather passing through the Killeen-Temple, Texas area. There was plenty of high winds, hail, and tornadoes to go around Central Texas.
During a tornado last week, a video of a first responder shows that there are no off days in keeping communities safe. When everyone is taking shelter, first responders continue to patrol to make sure nobody is in danger. Check out this video of a sheriff's deputy, and their patrol car getting caught in the middle of a twister.
What do you do if you are driving while a tornado is happening?
According to the National Weather Service,
"Being in a vehicle during a tornado is not safe. The best course of action is to drive to the closest shelter. If you are unable to make it to a safe shelter, either get down in your car and cover your head, or abandon your car and seek shelter in a low lying area such as a ditch or ravine."
Where is the best place to shelter during a tornado?
The CDC has a whole page on tornado FAQs,
"Although there is no completely safe place during a tornado, some locations are safer than others. Safe places include a storm cellar, a basement, or an inside room without windows on the lowest floor (such as a bathroom, closet, or center hallway).
If you live in a mobile home, identify a nearby building you can get to quickly. Don't stay in a mobile home during a tornado. If you live in a tornado-prone area, encourage your mobile home community to build a tornado shelter."
Texas Ice Storm 2023 Pictures
See: 8 Perfect First Date Ideas In Texas To Take Taylor Swift
8 perfect places in Killeen-Temple, Texas to go on a first date with Taylor Swift
Look: Top 10 Places To Live In Texas, See Where Your City Ranks
The annual
US News & World Report
study lists the top 10 places to live in Texas, and their overall rank in the USA.