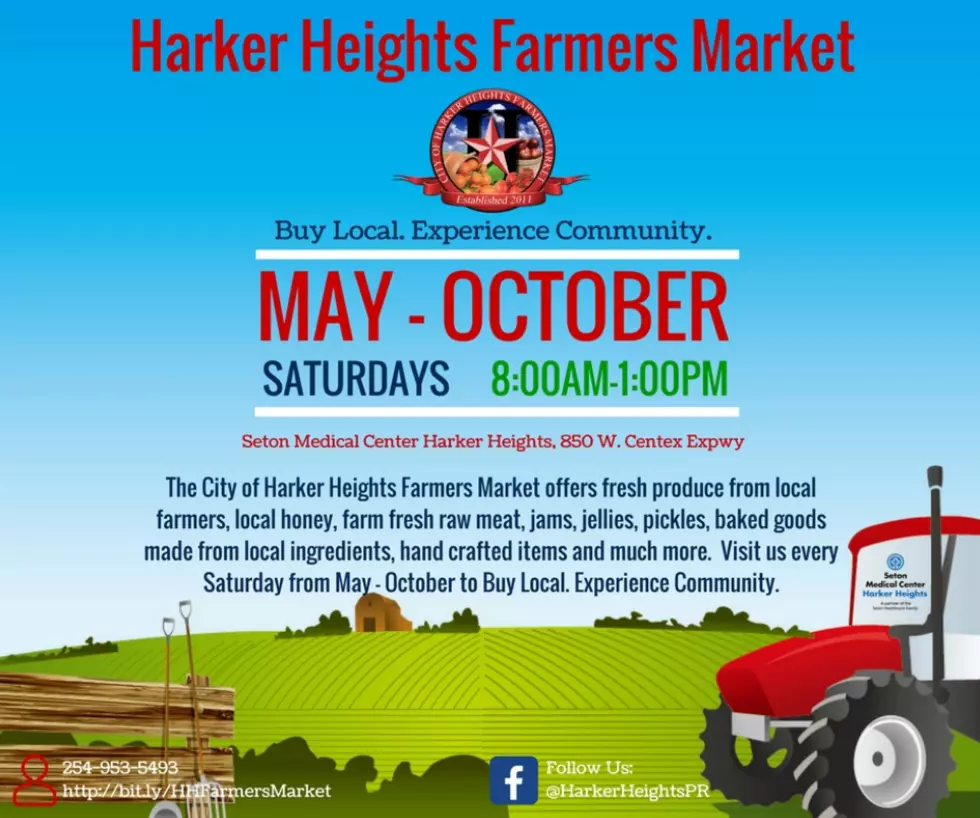 Weekly Farmers Market Returns to Harker Heights May 5th
City of Harker Heights Farmers Market
The weekly Farmer's Market returns to Harker Heights on May 5th!
You'll find them set up in the parking lot at Seton Medical Center in Harker Heights on Saturdays from 8 AM until 1 PM.
The market sells vegetables, fruit, plants, raw meat, cut flowers, nuts, refreshments, and specialty items like eggs, honey, and baked goods, and much more all grown or made in Texas.
The market is located at 850 W. Centex Expressway each Saturday beginning May 5th through October.