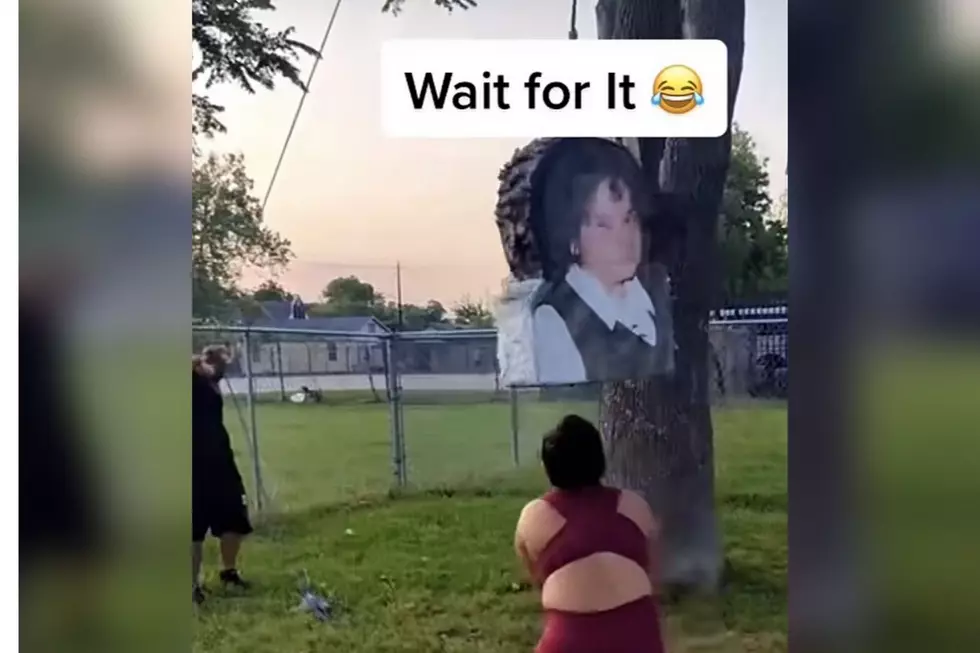 WATCH – Texas Girl Dresses As Selena at Party and Smacks Evil Piñata
TikTok
If you don't know anything about Texas, at least jot this down - Texans don't play about Selena Quintanilla! One little girl recently proved that at a party when she not only dressed up in tribute to the beloved artist, but took swings at a piñata that might seem controversial to anyone not familiar with the gifted Tejano icon taken from us too soon.
DON'T MESS WITH TEXAS OR SELENA!
Back in March, I wrote an article celebrating the life of Selena and the re-release of the movie made in her honor. As I explained, she was a national treasure here and forever will be. I don't care if you are black, white, red, yellow or polka dot -  in Texas you will respect Selena Quintanilla!
Even the younger generation has an understanding of how much Selena impacted music here in Texas. A young lady right now is going viral for showing her appreciation and love for Selena.
WHY IS THIS ON TIKTOK?
Now you're probably thinking to yourself this young lady must've drawn a beautiful picture of the young singer who has passed away, right? The answer is no, it was a little more extreme than that, and to be honest, I can appreciate it.
When you watch the video you can see the young lady is dressed to impress in a purple romper very similar to Selena's wardrobe in the early 90s.
IT'S A PARTY!
But the reason why this young lady is going viral is not because of her outfit, but for  what she's doing.
The girl is holding a stick to a piñata at the party, but this piñata is not your regular everyday party fixture - it is an effigy of Selena's killer, Yolanda Saldivar. You can hear the girl's mother in the video asking her, "What are you about to do, Selena?".
To put it nicely, she said she was here to beat the crap out of the Yolanda piñata.
This video has gone viral all over TikTok, and it looks like no one has an issue with the fact that this young lady uses profanity or the violence in this video. To be honest, I'm not all that bothered by it and find it funny. This just goes to show Selena will forever live on in Texas!
Meet Texas' Most Wanted Fugitives
39 Missing Children Found in Two-Week Rescue Operation in Georgia
Texas 6 Most Wanted Fugitives
Take precaution and familiarize yourself with the following faces. These criminals are currently listed in the Texas 10 Most Wanted.