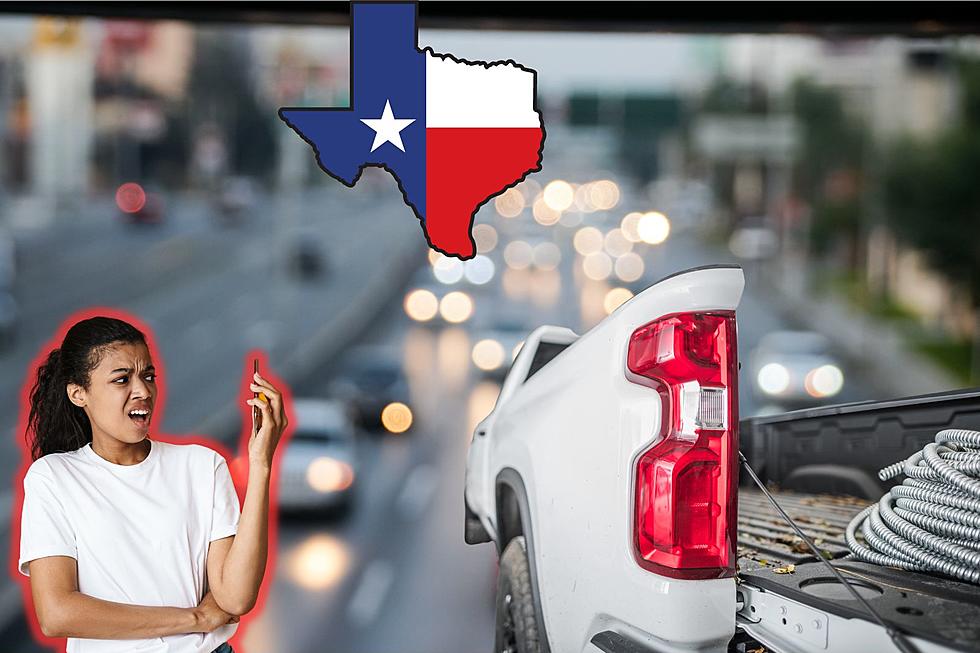 Why Is Someone Kicking The Driver Of A Car In Dallas, Texas On Video?
Canva
Driving in Texas always brings us new experiences in the state.
Somebody doesn't use a blinker, you hear some choice language, and traffic just always happens to be annoying to deal with. It's simply Texas personified isn't it? All these personalities on a stretch of pavement.
We've unfortunately seen some people having to pull over to fix a flat tire, or to address a light that popped up on the dashboard. But instead of discussing something like that today, we'll stay on the road. We're all guilty of people watching while driving aren't we?
Well, one video taken in Dallas, Texas has certainly turned heads, but this time not for the driving of the individual.
What Is Going On Inside This Car In Dallas?
One video recently captured in the Lone Star State certainly has turned some heads and raised some eyebrows:
To say the least, we have a lot of questions about what lead to the this video we've seen. Was there a fight going on inside the car? What was said that lead to the situation occurring?
Most of all, do the people in the car know each other or was this a situation where more was going on than we know just from the clip shown. To say this a little strange was putting it lightly. At the time of writing, there hasn't been much in terms of details.
If anything is revealed in regards to this, we'll report more details when they're revealed.
They Went How Fast? Here Are Ten Fastest 2022 Speeding Tickets In Texas!
Yes, we all speed, but going this fast is rather dangerous...
Gallery Credit: Tommy Paradise, Townsquare Media, The Drive, Canva
10 Most Dangerous Cities In Texas, "1" Is Closer Than You Think
Data is based on violent crime per 100,000 residents. These are the 10 most dangerous communities in Texas.
Gallery Credit: Noah Sherwood, Aaron Savage
Texas' 30 Most Dangerous Counties For Driving
Texas is a large state with multiple highways to help keep us connected. Unfortunately these same roads can cause trouble and grief if you're not careful. Take a look at the list of Texas counties and the most deadly road located there based on fatal accidents.
Gallery Credit: Toni Gee, Townsquare Media
10 Most Dangerous Jobs In Texas
Gallery Credit: Noah Sherwood/TSM/Canva