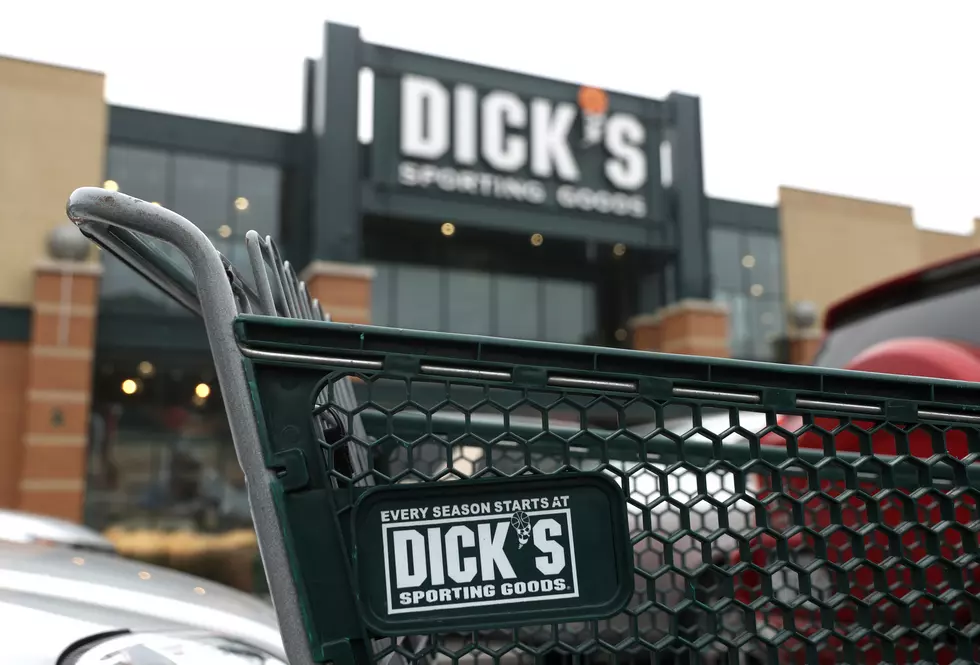 Dick's Sporting Goods is Hiring for the Christmas Season
Getty Images
Good news for the unemployed: It's almost Christmas time, and that means seasonal work is coming.
No doubt many folks are still out of work and hoping for something to come along before the Christmas shopping season hits. As jobs start to slowly get back to normal, and businesses start to slowly hire workers, many people are still left waiting, and hoping, to find their next source of income.
Dick's Sporting Goods has put up the "Help Wanted" sign as it begins the process of hiring as many as 9,000 workers for the holidays. Not all 9,000 jobs are being filled locally, but across the country, seasonal jobs are needed.
According to FOX 44 News, Dick's Sporting Goods will host its "National Signing Day"  on Oct. 14. Lot's of seasonal jobs are being offered in the stores to fill positions such as curbside pickup, ship-from-store order fulfilment, and distribution center work.
This could be a great way to get back in the working mode and make some money. Dick's Sporting Goods senior vice president and chief people officer, Julie Lodge-Jarrett, said in a statement, "Our in-store teammates are key to providing the exceptional customer service experience and expert guidance our customers expect."
It's time to update that resume, then head to Dick's website and apply today.
Enter your number to get our free mobile app
CHECK IT OUT: The best county to live in for each state