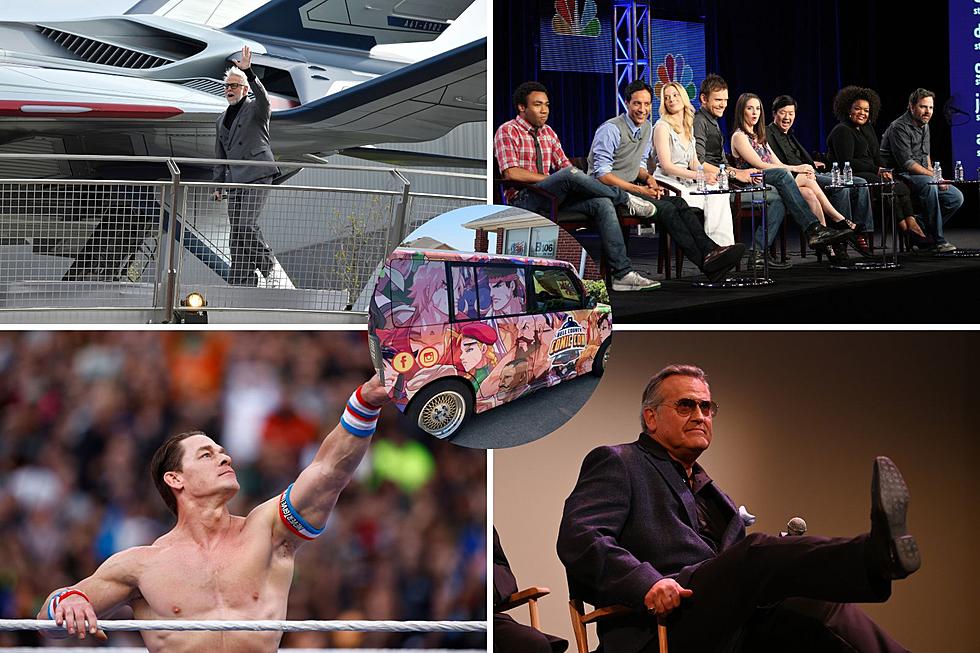 Who's Next? These Are Dream Guests We'd Like At Bell County Comic Con
Getty Images/Canva
Bell County Comic Con is simply an event you can't miss in Central Texas. It is two days of art, entertainment, and most importantly, fun. Walking around the event and seeing so many vendors and cosplays is an experience we can't put into words.
One of the biggest draws of the event is, of course, the guests that come to Bell County. We've had some great ones come here, and many Texans have had a chance to ask their heroes questions.
But there are a lot of individuals in Texas, and they've all got their favorite celebrity or voice actor. So we sat down and got to thinking about potential guests that would bring people to see them live and in person.
Let's not waste any time shall we? Here's a few celebrities that we think Bell County Comic Con should bring to our great state of Texas!
Who's Next? These Are Dream Guests We'd Like At Bell County Comic Con
The Bell County Comic Con always has always brought fantastic guests to Central Texas. But who do we want most to appear? Here's a few suggestions.
Well that's who we believe should come visit. But did we miss any? Let us know by sending us a message on our FREE station app!
10 Reasons Han Solo is Basically a Texan in Space
If you ask most people who their favorite Star Wars character is, the odds of them naming anyone other than Han Solo are approximately three thousand seven hundred and twenty to one.
The loveable space pirate is pure swagger, and when you stop to think about it, he's probably the closest thing to a Texan out there in that galaxy far, far away.
Let's take a look at 10 reasons Han Solo would fit right in here in the Lone Star State.
What A Joy! These Are The Happiest Cities In The State Of Texas
You can find happy Texans everywhere, but where are the truly happiest?
Want To Level Up? Check Out This Mario Themed Airbnb in El Paso, Texas!
For the gamers out there, this might be the place to have a long night of gaming away from home.