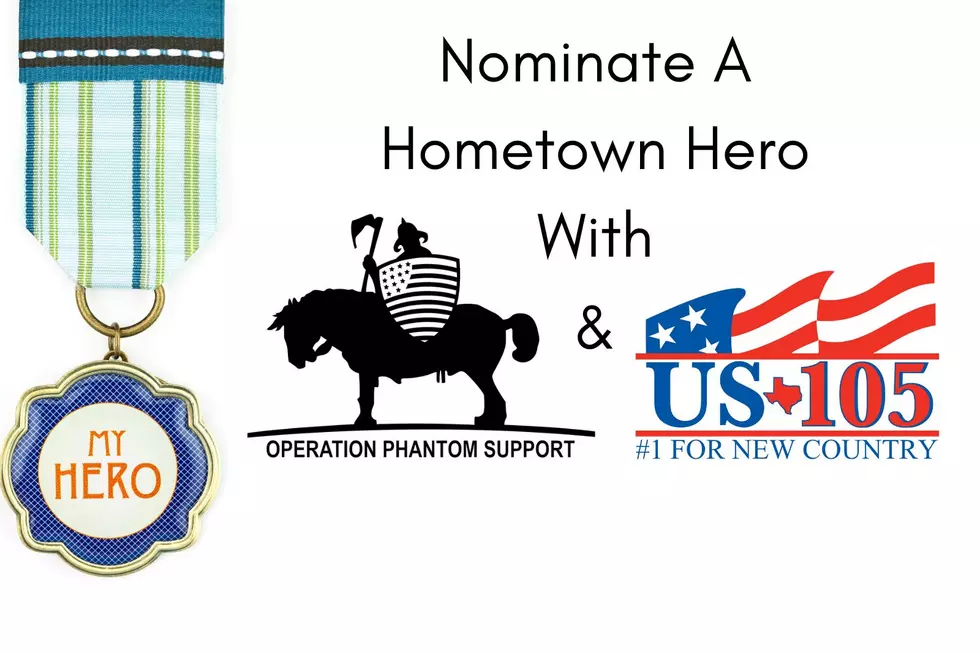 Nominate a Hometown Hero with Operation Phantom Support and US 105
OPS/TSM/Canva
There are so many unsung heroes out there giving of themselves to serve their community and inspire others. We thought it was time those Hometown Heroes got the recognition they deserve.
That's why we're teaming up with Operation Phantom Support in Killeen to celebrate our everyday heroes right here in Central Texas.
Tell Us About Your Hometown Hero
Healthcare workers, first responders, military, caregivers, grocery store employees, delivery drivers, or anyone just doing their best to serve their community - you're welcome to nominate anyone you think deserves some love and recognition, and maybe even a nice little prize.
Let us know who they are and we'll give them a shout-out on the air and on our website! OPS will even throw in a $100 gift card from Subway in Killeen.
You can nominate a Hometown Hero using the form below, but first a quick word about Operation Phantom Support.
What Is Operation Phantom Support?
OPS is based right here in Killeen and was founded in 2014 by local veteran John Valentine.
The goal of OPS is to assist soldiers, veterans, and first responders and their families in need in the Fort Hood area. They're located at 401 N 8th St, where you'll find their food pantry and thrift store.
OPS offers several programs to help veterans and their families find employment, repair their credit, get legal advice and guidance when it comes to the benefits they've earned in service to their country, and more.
We also team up with them every year for Toys for Troops, and we've always been blown away by the generosity all of you out there in Central Texas have shown during our holiday toy drive to benefit local military and first responder families.
For more information on what OPS does to serve our local heroes every day and how you can help with that mission, check them out at phantomsupport.org. You can also follow them on Facebook and Instagram.
Now It's Time To...
LOOK: 100 years of American military history