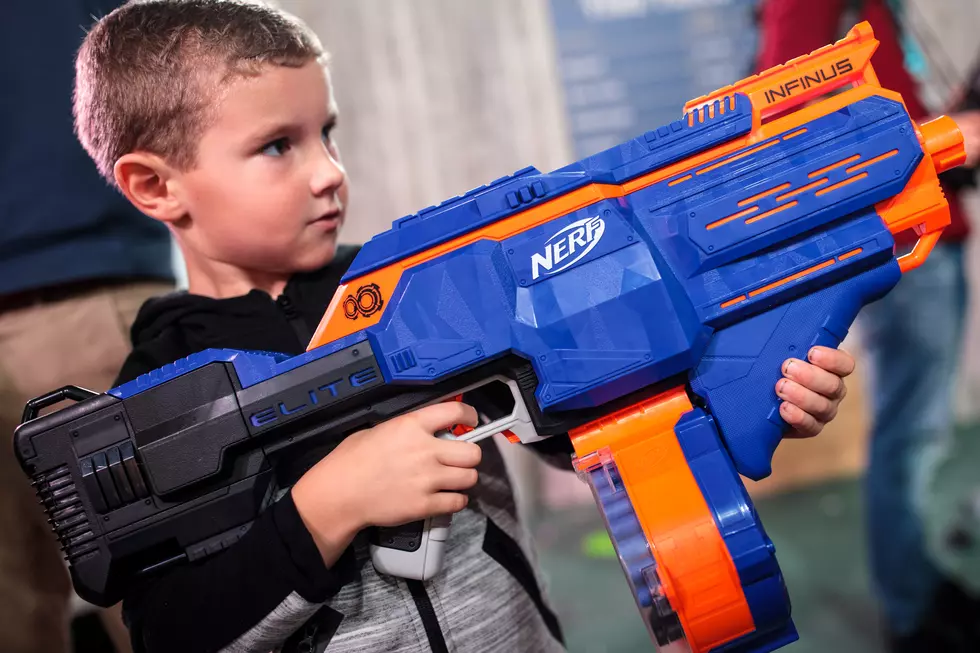 Fort Hood Military Kids Can Enter Nerf Target Contest
Getty Images
Children of military parents in Fort Hood can get their creative juices flowing with this awesome online contest.
According to a press release from Fort Hood, military children 17 and younger can enter a Nerf target decorating contest in celebration of Month of the Military Child, which falls in the month of April.
From April 16 through April 22, eligible children can download the Nerf target template at ShopMyExchange.com/momc, decorate it, then submit their completed creation at ShopMyExchange.com/sweepstakes for a chance to win great prizes.
One grand-prize winner will receive a $50 Exchange gift card, while three runners-up will each receive a Nerf Microshot Fortnite prize.
"The PX encourages military kids to show off their creativity with this fun Nerf contest," said Fort Hood Exchange main store manager Teresa Palu. "Our youngest heroes have unique talents and perspectives, which the Exchange celebrates with these special Month of the Military Child events."
Military children are often referred to as military brats, but often times being a brat is the furthest thing from the truth. These children are asked to make sacrifices daily like constantly being on the move, as well as suffering long periods of time without contact from their mothers, fathers, or both.
The Month of the Military Child in April is sponsored by the Department of Defense Military Community and Family Policy. This special month is intended to raise awareness about these challenges, and commend those military children who face these daily struggles.
Military families can visit ShopMyExchange.com/momc for contest details and Month of the Military Child activities, including sweepstakes, coloring pages, and more. Month of the Military Child contests are open to kids 17 years and younger, but a parent or authorized shopper 18 years or older must submit the completed target at ShopMyExchange.com/sweepstakes.
21 Texas Towns Outsiders Can't Pronounce