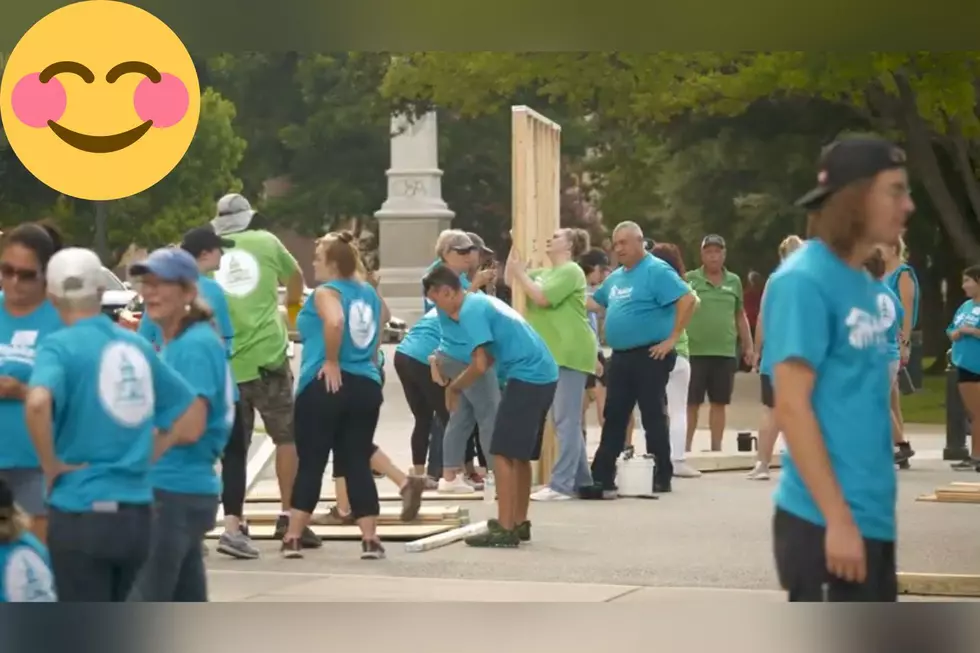 Habitat For Humanity Builds Home For Nolanville, Texas Military Family
Amy Ledbetter Parham Youtube/Canva
One of the things that is great about Central Texas is how nice everyone acts towards each other. Yes sometimes we get heated at each other, but for the most part, we all try to take care of each other. Sometimes, the community even bands together to take care of one group of people, or a family.
Recently, Habitat For Humanity announced that one family in the Central Texas will be receiving a brand new home.
The Spruell Family And Their New Home
According to a press release from the organization, the Spurell family was part of a statistic that many in Texas may not know about. According to Habitat, one in three Texans live without access to adequate shelter. But the organization is set to change for the Spruell family.
The Spurells are about to receive their first home, thanks to Habitat For Humanity. The house was actually built in three hours previously in June of 2022. The walls were put up in November of 2022, and they've finally arrived at the moment all have been waiting for: the dedication of the house.
The dedication of the home is set for Saturday, January 7th, 2023. The Chief Executive Officer of Fort Hood Area Habitat for Humanity, Kristin Smith, stated in the press release that "Seeing them get their keys means that we are giving this family hope for a better life for generations to come."
This is a story that certainly melts the heart and it couldn't go to a more deserving family that needs a place to stay. Much love to the Spurell family, and congrats on the new home!
This Texas House Hides A Hilarious Laundry Room Secret
One house in Texas holds a room that many would wonder about a design choice.
Which Are The Most Famous Brands From The Lone Star State?
21 Texas Town Names Outsiders Can't Pronounce
Have you ever heard someone call Killeen "Kye-lean" or Salado "Salad-oh"? That's just the tip of the Texas mispronunciation iceberg. Here are the towns and cities most folks who didn't grow up in Texas don't have a clue how to pronounce.
13 Celebrities with Roots in Central Texas
Central Texas knows talent! From musicians and actresses to football players, we list 13 celebrities with roots right here in Central Texas.