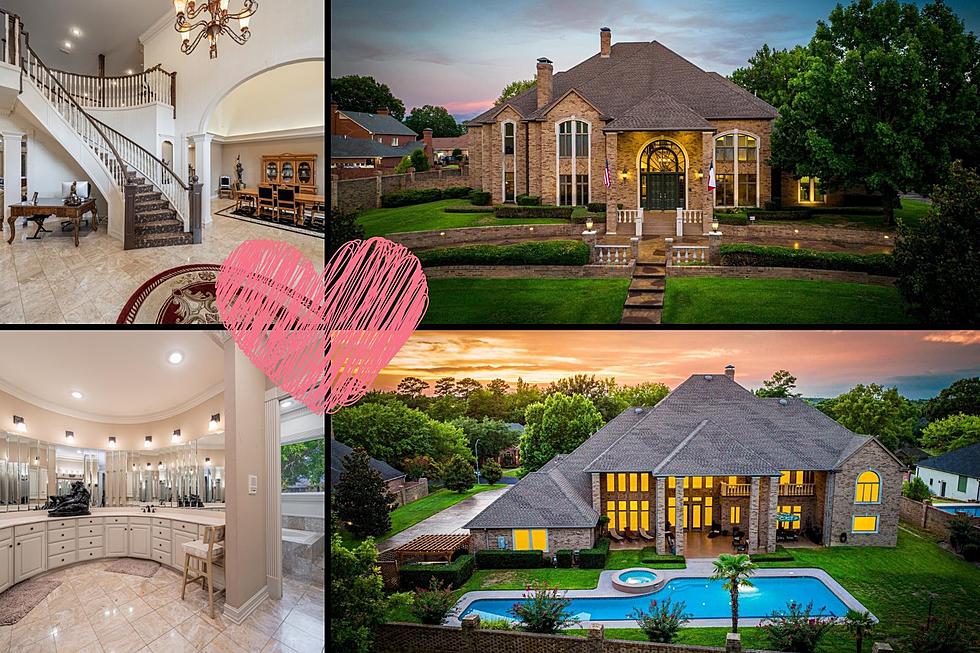 Epic Home on 8th Hole of Hollytree Golf Course in Tyler, Texas For Sale
Stephen Morton via realtor.com
Living in East Texas has lots of perks, the first one that pops into my head is how beautiful it is here, another is all the gorgeous homes in our area. One of the most beautiful homes in Tyler, Texas is currently on the market and you're going to love the photos of the home and property that are waiting for you as you scroll down. It's located on the back of the 8th tee on the world class Hollytree Golf Course, I think you're going to love this place. 
The address is 6704 Hollytree Cir, Tyler, TX 75703. The home looks perfect both inside and out, and it's big, but the high ceilings make the home feel even bigger. The home comes with five bedrooms, four full bathrooms, and two ½ bathrooms. The home is a total of 7,123 square feet so plenty of room for everyone in the family to have their own space.  
You'll Love This Place Even if You Don't Golf
While the property is on a fantastic golf course, this home offers so much more including a 2nd story balcony that overlooks the Olympic style pool in the backyard. This home has an elevator installed for convenience, and you're also going to love the spiral staircases within the home. The kitchen is magnificent too, with everything you would need to accommodate a 5-star chef. 
This Luxury Home in Tyler Has it All
To own this kind of luxury it's going to cost you, the current list price is $1,785,000. But I think you're going to see why as soon as you start looking at the photos. Just remember to send an invite to your housewarming party once your offer is accepted.  
Beautiful Home on 8th Hole of Hollytree Golf Course in Tyler, TX
If you're looking for a luxury home in Tyler, Texas you will love everything about this home in the Hollytree neighborhood.
12 Top Ranked Hotels in Tyler, Texas
If you have family coming to town or just need a hotel room for yourself in Tyler, Texas here are the top-rated options.