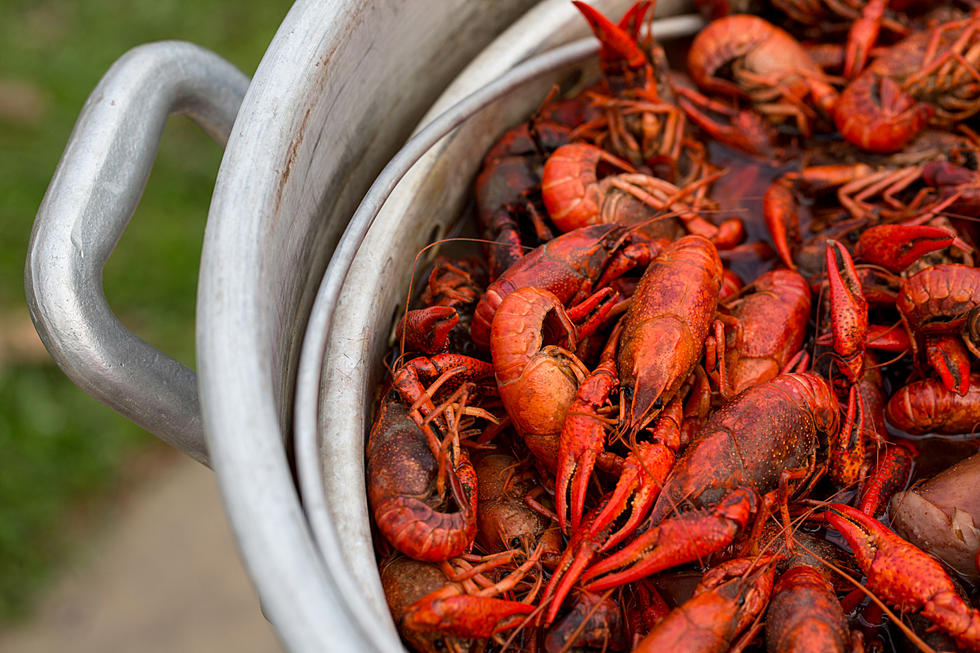 Yum! This is My Top Spot to Celebrate Crawfish Season in Killeen, Texas
Getty Images/iStockphoto
It's my favorite time of the year in Killeen, Texas, and no I am not talking about Valentine's Day. It's when the Cajuns get to ragin' and the mudbugs make their way onto our plate. That's right: it's crawfish season baby, and Neighborhood Daiquiris has plenty of these delicious crayfish for the city!
People usually from Texas and Louisiana know best when it comes to crawfish. Entrepreneur and owner of Neighborhood Daiquiris David Davis and Valette Reese are making sure that Central Texas gets to enjoy the delicious taste of those good old crawdaddies this year!
CRAWFISH, MUDBUGS, CRAWDADDIES, OR CRAYFISH - IT'S ALL THE SAME
NEIGHBORHOOD DAIQUIRIS GIVING KILLEEN ITS FLOWERS!
I grew up on crawfish. My parents are from Louisiana, and as a small child, eating crawfish was a rite of passage. You probably learned how to properly suck the head and eat the tail of a crawfish before learning how to walk in Louisiana.
Neighborhood Daiquiris has really brought the best of those old traditions and their own unique spin to Killeen. They're located at 903 W. Rancier Ave. in  Killeen. What I really like about this particular establishment is what the drinks menu stands for. It pays homage (sometimes seriously, sometimes tongue-in-cheek) to the local neighborhood that most of us were brought up in if you're a native of Killeen.
CRAWFISH AND DAIQUIRIS IS A MATCH MADE IN HEAVEN
I guess it's just one of those situations where if you know, you know.
Each daiquiri symbolizes a neighborhood, street, or location somewhere located in Killeen. For example, I am a native from the Northside of Killeen, and the area I grew up in is referred to as Long branch so, usually, when I go to Neighborhood Daiquiris I request the L's Up or a Lake Road Lemonade like the street I grew up on.
Peanut butter and jelly, Mac and cheese and daiquiris and crawfish are the trifectas of a perfect combination. Don't miss out on the opportunity to enjoy some great food, great customer service, and more importantly, phenomenal daiquiris and crawfish!
Celebrating Tillie Marie's 3 Year anniversary in Central Texas
Today we celebrate the 3 year anniversary of Tillie Marie's. Let's take a look at some of her signature dishes
Female singers from Killeen you must know
Top 20 Restaurants Central Texans Wish Would Come to Temple
A while back, I
asked the good people of Temple
if they could picture a good restaurant to fill the lot on North General Bruce Drive where the soon to be torn down Long John Silver's stood.
This was before it was announced that a Dutch Bros. Coffee location would open there (which was one of the places I predicted as a contender in our article).
So now Dutch Bros. is open in that spot, but the responses to my survey were interesting because they paint a picture of just how diverse Temple's population is. People recommended some familiar restaurants with locations in the surrounding area, but also a few I'd never even heard of.
Here are the top 20 results of the survey. Let's see what the good people of Temple are craving!