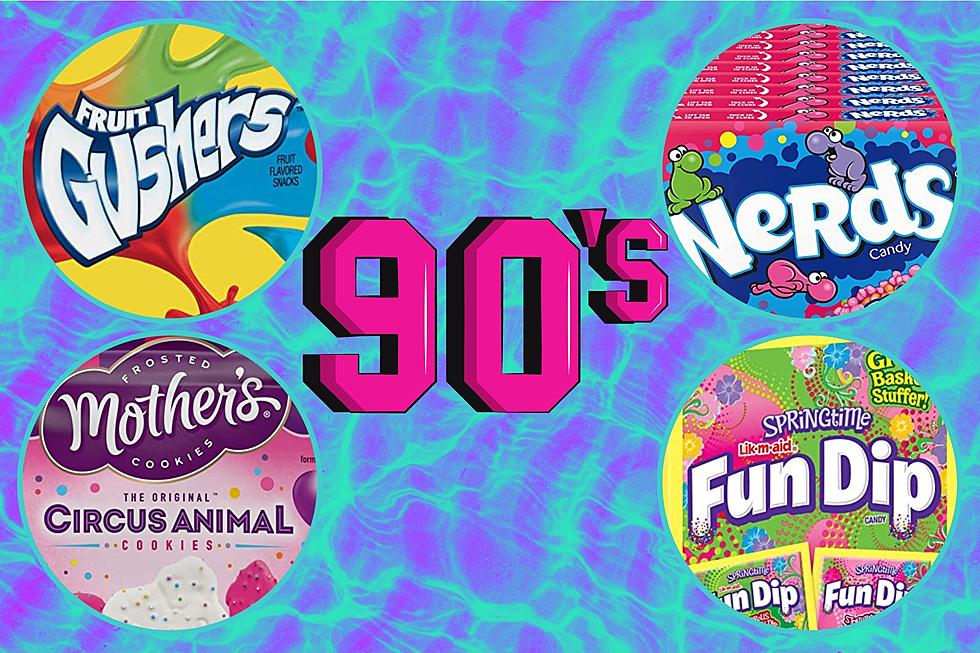 Flashback With These 90's Retro Snacks You Can Still Get On Amazon
Photo: Betty Crocker/Nerds/Fun Dip/Mother's/Amazon/Canva
Out of all the senses that a human can experience I think hearing would be the most important to me. I've lived my life and career around music. I just can't imagine a world without it. I also can't imagine living without taste. For me, it's important because it links directly to memories. For example, every time I eat a Reeses Peanut Butter Cup it immediately takes me back to high school. Don't ask me why. Maybe it's because they were popular then.
The food and drink website Delish knows all about tasty treats. They've listed out several retro snacks from the 90s that are sure to bring back some memories. Better still, these are still available on Amazon. When is the last time you had a stick of Fruit Stripe gum? I'm willing to bet that it's been a while. If you love sweets and reliving some good times, keep scrolling and see how many of these you remember from back in the day.
LOOK: FLASHBACK WITH THESE 90'S RETRO SNACKS YOU CAN STILL GET ON AMAZON
Who can forget this flavor explosion?
---
A novel idea. Forget the stick, this lollipop goes right on your finger.
---
This is one of my favorites. I'd have cheeks like a chipmunk full of Big League Chew.
---
Back in my college days, this was a staple.
---
All it took was a quick push and boom, instant lollipop.
---
Reintroduced back in 2019, these were a favorite in the 90s complete with orange fingers.
---
Fun Dip has been around for a while but was ever so popular in the 90s. Do you remember this one?
---
If you are what you eat, I can deal with that. I love some Nerds.
---
Not just your ordinary animal cookie. Frosted animal cookies made all the difference in the 90s.
---
Who can forget these fruit snacks with liquid centers? Many a lunchbox in the 90s had these inside.
Just writing this brings the memories back. There's just something about taste that can take you back in time. If it's one thing you can say about the 90s. The music and the snacks were both stellar. It's cool these snacks are still available and ready to try. In just a few clicks you too can take a stroll down memory lane.
Snacks are just the tip of the iceberg. Who doesn't love a good candy bar? Look below for some that are forgotten but still exist.
6 Candy Bars Nobody Thinks About Anymore, But Still Exist
Dots, M&Ms, Snickers...the candy aisle is jam-packed with options! But despite the fancy new flavors, these oldies are goodies - if you can find them and confuse the kids on Halloween.