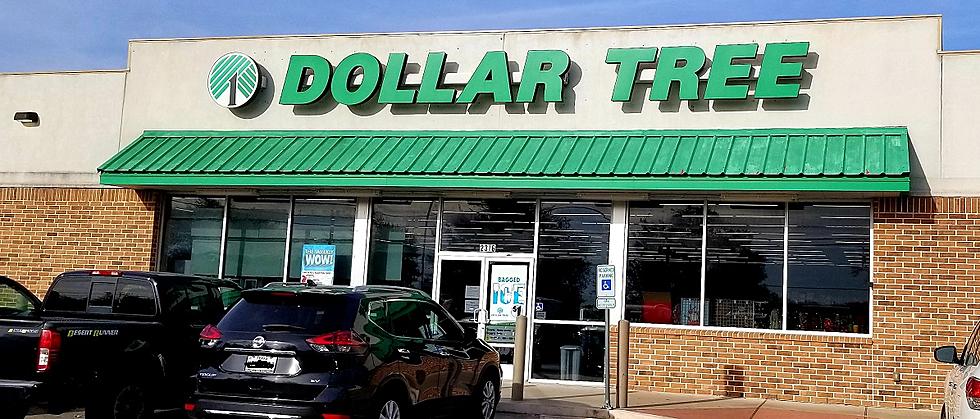 Sadly, Your Buck Will Be Buying Less at Central Texas Dollar Trees
Tamme Taylor - Townsquare Media
Welp, a dollar just doesn't go as far as it used to here in Central Texas, or really anywhere for that matter. Case in point, Dollar Tree just became the most recent of the "dollar" franchises to raise prices.
Here's a fun fact - according to Scrape Hero, a data company, there are 7,772 Dollar Tree locations in 3,392 cities in 49 states. Texas is home to 8% of those stores, with 654 locations making the Lone Star State the number one state in the U.S. for Dollar Trees.
According to a report from our partners at KWTX, Dollar Tree announced that they'll be raising their price point to $1.25 at 2,000 stores by December, and all of their stores by the end of the first quarter of 2022.
Dollar Tree stated in its earnings report, "The $1.25 price point, which will apply to a majority of Dollar Tree's assortment, will enhance the company's ability to materially expand its offerings, introduce new products and sizes, and provide families with more of their daily essentials."
The good news is that the $1.25 price point will allow Dollar Tree to offers a wider selection of goods.
Dollar Tree President and CEO Michael Witynski said, "Lifting the one-dollar constraint represents a monumental step for our organization and we are enthusiastic about the opportunity to meaningfully improve our shoppers' experience and unlock value for our stakeholders."  
A recent survey showed that 91% of Dollar Tree customers would continue to shop there even with the new price point.
This really isn't much of a surprise, as the company announced in late September that they would start selling products at $3 and $5, which saw their shares go up by 18%.
At $1.25, $3 or $5, you'll still find some great deals.
Top 20 Restaurants Central Texans Wish Would Come to Temple
A while back, I
asked the good people of Temple
if they could picture a good restaurant to fill the lot on North General Bruce Drive where the soon to be torn down Long John Silver's stood.
This was before it was announced that a Dutch Bros. Coffee location would open there (which was one of the places I predicted as a contender in our article).
So now Dutch Bros. is open in that spot, but the responses to my survey were interesting because they paint a picture of just how diverse Temple's population is. People recommended some familiar restaurants with locations in the surrounding area, but also a few I'd never even heard of.
Here are the top 20 results of the survey. Let's see what the good people of Temple are craving!
The Hawn Hotel and Arcadia Theater in Temple, Texas Will Soon Be Beautiful Again
Work has started on turning two of Downtown Temple, Texas' most distinctive (and, honestly, long neglected) landmarks. Here's what's in store for the Hawn Hotel and Arcadia Theater.
NO THANKS! Texans Don't Need More of These 12 Things
There's not much not to love about Texas, but here are a few things that we probably could use less of.