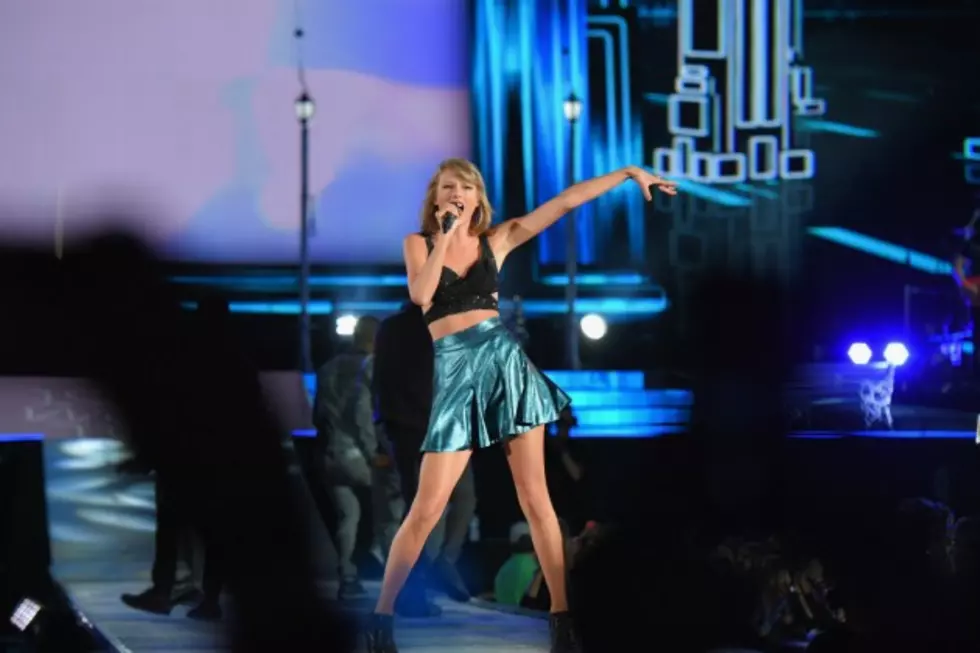 Taylor Swift Brings Fifth Harmony On Stage During Latest '1989 World Tour' Stop
Michael Loccisano, Getty Images
Taylor Swift's monumental 1989 World Tour hit Santa Clara, California on Friday night, and in true T-Swift form, the pop diva had prepared another massive surprise guest appearance for her audience, this time bringing out a total of not one, not two, not three... but five guests to party down with her!
"Before I introduce our special, special guests, I need to tell you this, alight?" Swift prepped the crowd in a dramatic monologue before introducing her surprise friends for the evening. "Any artist that you see on the 1989 World Tour stage is here because they wanted to be here. Out of the goodness of their own heart they wanted to be here to perform for you and to surprise you. This means they came here for free, this mean they can't be doing anything else on a Friday night because they wanted to be with you and they chose Santa Clara, California to be the place they surprised. So keep that in mind when they come out. They're here because they love you and that is such an incredible honor that they wanted to be here. So lets treat them. Scream louder for them than you screamed for me the entire night!"
Taylor then continued to drop additional clues as to who her special co-performers were. Wearing a twinkling blue two-piece stage outfit that she claimed she "borrowed" from a friend (obviously a nod to her special guests), she told they crowd that her guests "have one of the most powerful and loyal fan-bases in the entire world" and that "they also have one of the biggest smash hit singles in the country right now... called 'Worth It.'" And on that note, a little girl group by the name of Fifth Harmony emerged on-stage via stage lift, matching Taylor in coordinated blue sparkly outfits.
Together, Taylor and Fifth Harmony performed the group's mega-hit, "Worth It," the blonde pop star dancing along to the choreography of the song and basically looking like she was living out her ultimate pop girl group fantasy—which, by the way, she practically admitted to after the show when she tweeted that she "want[s] to be in Fifth Harmony." Hey ladies, is it too late for a group name change? Sixth Harmony kind of has a ring to it, don't you think?
Previous special guests on the 1989 World Tour have included Nick Jonas, Fetty Wap, and Lorde. Only time, and more fan-filmed cell-phone footage videos on YouTube, will tell who Taylor will bring out with her on stage next.
Find Out These Band Name Meanings