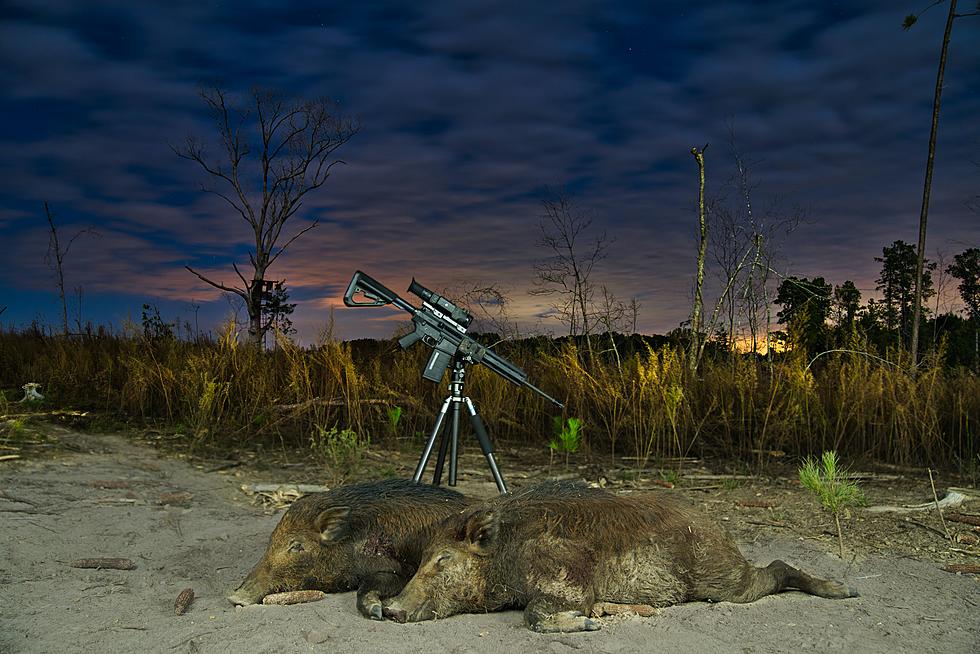 Hunters in two Texas Counties are about to go hog wild, as the Central Texas Feral Hog Task Force is offering bounties in both Hays and Caldwell Counties.
Hog Wild
Seems the hog population in Texas has gotten so bad that hunters are being offered bounties to help get it under control.
According to CBS Austin, the bounty money is coming from a grant from a program funded by the Texas A&M AgriLife Extension Service - Wildlife Services.
Hog Bounty
Both Hays and Caldwell Counties will offer the bounties starting in February 2022.
There will be two bounty opportunities offered in Hays County and bounties can be claimed in Caldwell County on the third Thursday of each month from February 17 to July 21.
Hays County received a $7,500 grant from the program while Caldwell County received $20,000.
The Feral Hog Task Force said hunters can get $5 per hog but must provide the tail or a certified buying station receipt in order to get paid Hunters will need to provide a W-9 and a participation form.
Collect Your Hog Money
In Caldwell County you can take the tails/receipts to Smith Supply Co. located at 1830 Colorado Street in Lockhart between 10a to 1p. on the Third Thursdays of the month.
In Hays County you can do the same at the Hays County Extension Office, 200 Stillwater Road in Wimberley from 8a to 12p and at the Hays County Second Precinct in Kyle on the third Friday of every month, February 18 - July 15 from 10 - 1p.
That Time We Found Derelict War Planes Hidden in Temple
Put These 7 Things in Your Vehicle and Stay Safe This Winter in Central Texas
Let's take a look at some of the best-rated emergency items to keep in your car or truck, where you can find them, and how much they cost.
10 "Outside the Box" Ideas for Valentine's day
Celebrating Valentine's Day can be as simple as a nice card, flowers and a box of chocolates but if the expectation is for something bigger, and more creative, this list might help.
Although there is nothing wrong with dinner and a movie, let's take that idea a little further. Keep in mind, some pre-planning may be in order here but literally the sky is the limit.
There are so many ways to say "I Love You" to that special someone and for the sake of the "Outside the Box' definition, let's go with anything other than dinner and a movie.