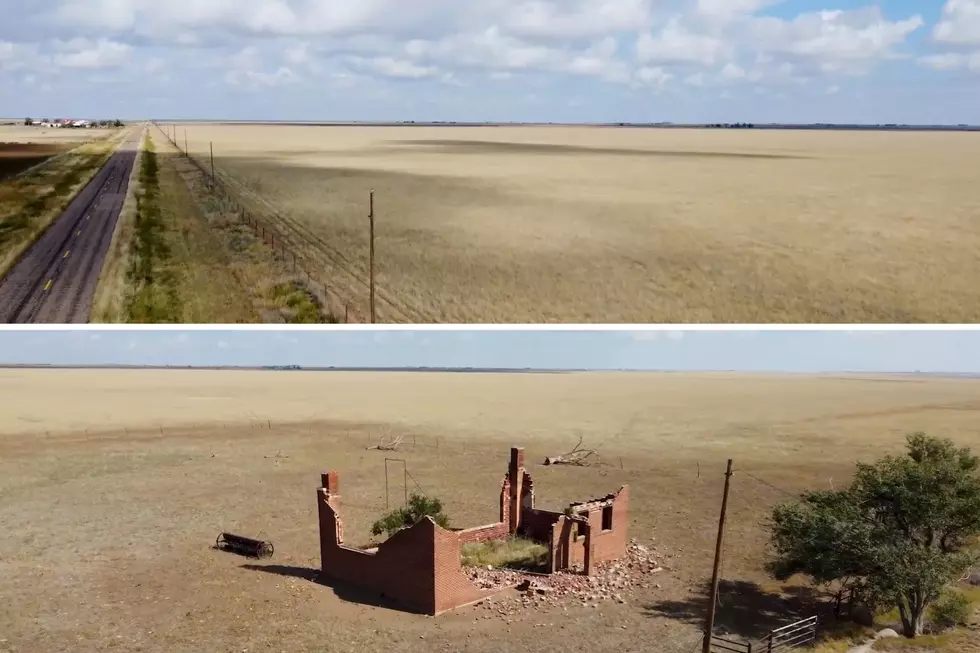 This Lonely Country Road Near Canyon, Texas Is For Sale
YouTube/Triangle Realty
There's a section of land located 16 miles southwest of Canyon, Texas. A lonely road cuts through the open expanse, stretching across the earth like a scar until it crosses Farm to Market 1705.
This dirt thoroughfare shares a name with the crumbling brick structure located on the junction: Jowell Road.
And as you look upon the empty expanse of land and the disintegrated brick building, you would never guess that this once was a stout little building that served as a schoolhouse and cornerstone for the small rural community of Jowell.
Below is a photo of the Jowell Schoolhouse taken in 1989 as part of a restoration project by the Texas Historical Commission.
Jowell Road and schoolhouse are now listed for $1.6 million with Triangle Realty, LLC.
The listing description pays homage to Jowell's history
Rich in local history, this section of land has the old Jowell School house situated in the southwest corner near the intersection of FM 1705 and Jowell Rd. Once a cornerstone to the community, this area holds countless memories to local residents.
This sprawl of 644 acres holds countless memories of a bygone community. One can only wonder what will become of Jowell Road. Will the remnants of the schoolhouse be torn down and swept away for new builds? Will the bricks be cleared off completely and given back to the cattle to graze?
While the land is sure to sell, those who have roots deep enough to remember the schoolhouse and the people it served, the ghosts of Jowell will remain.
LOOK: Jowell Road Section Is For Sale
This section of land holds incredible amounts of history. The Jowell Schoolhouse was once the cornerstone of a thriving rural community. It is listed for $1.6 million with
Triangle Realty, LLC
Screenshots taken from the YouTube video of the property, found
HERE
.
The Abandoned School House Outside of Canyon, Texas
This was once the Jowell School. Built in 1901, the building was the cornerstone of the teeny tiny farming community of Jowell.
The building had been rebuilt and restored in the late '80s or 90s before vandals destroyed it in an act of arson. What remains of the Jowell School sits in a desolate part of rolling farmland between the small towns of Canyon and Happy, Texas.