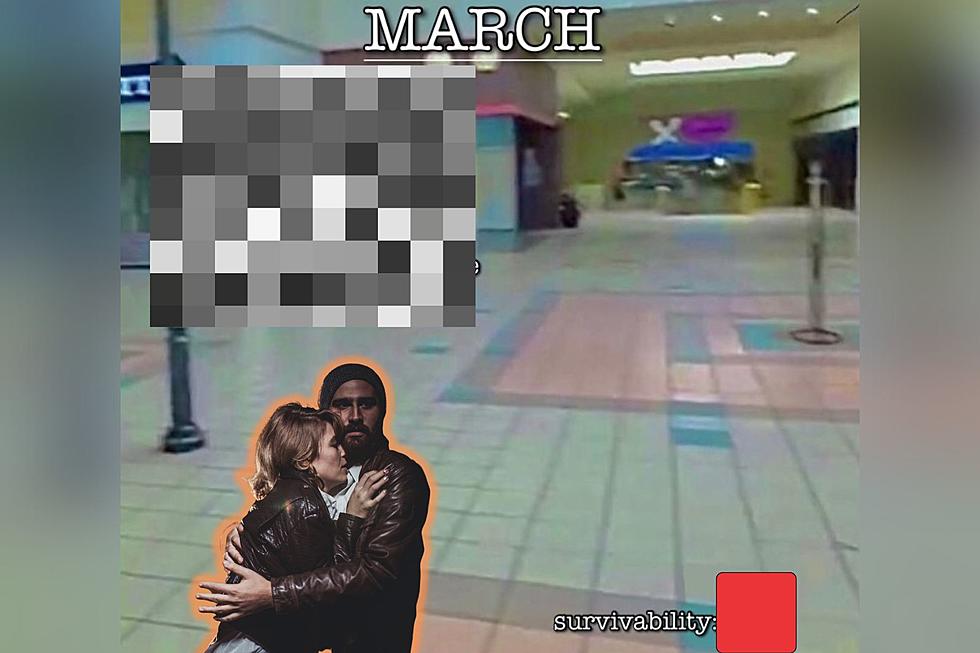 VIDEO: Could You Survive This Horror Simulation In The Temple, Texas Mall?
Tik Tok Maisy/Canva
If you live in Texas, we all know the heat is scary. Stepping outside during the summer months? Might be easier to actually light yourself on fire wouldn't it?
But thankfully today, we'll be talking something a lot cooler temperatures, and even better? It's helping us get to the season that many enjoy. Some call it fall, but others call it the spooky season.
However, there's a situation that hopefully none of us will never find ourselves in. Otherwise, things would become quite difficult.
The Temple Mall, But Could You Survive This Scary Situation?
Tik Tok has all kinds of trends to make their way to your "For You" page. One of these is a different situation you must face depending on your birth month. The situation may be easy, slightly difficult, or seemingly impossible.
In one of the videos, March's situation looks...surprisingly familiar doesn't it? Take a simple look at the background of the still image. Yes, we are stuck inside Temple Mall, and chances of making it out aren't the best.
Overall, here's the rundown of what were being placed in:
- You can't walk into any rooms
- You can't look at the lights
- You can't sit down
- Unidentified individuals are following you, and you can't talk to them
Now, overall, this is just very unnerving isn't it? But there's still a chance to make it out ok right? Well the survivability is at 1%.
Well, looks like walking around the Temple Mall in this metaphorical situation isn't the best...
Seven Scariest Sights In Texas
These are the 7 most haunted places to visit in Texas according to
TravelTexas.com
Feast Your Eyes On All the Spooky Stuff in This Baird, TX House
What has been going on in this abode in Texas?
10 Most Dangerous Cities In Texas, "1" Is Closer Than You Think
Data is based on violent crime per 100,000 residents. These are the 10 most dangerous communities in Texas.
10 Worst Texas Cities To Call Home
According to
RoadSnacks.net
, you want to avoid living in these 10 Texas cities.