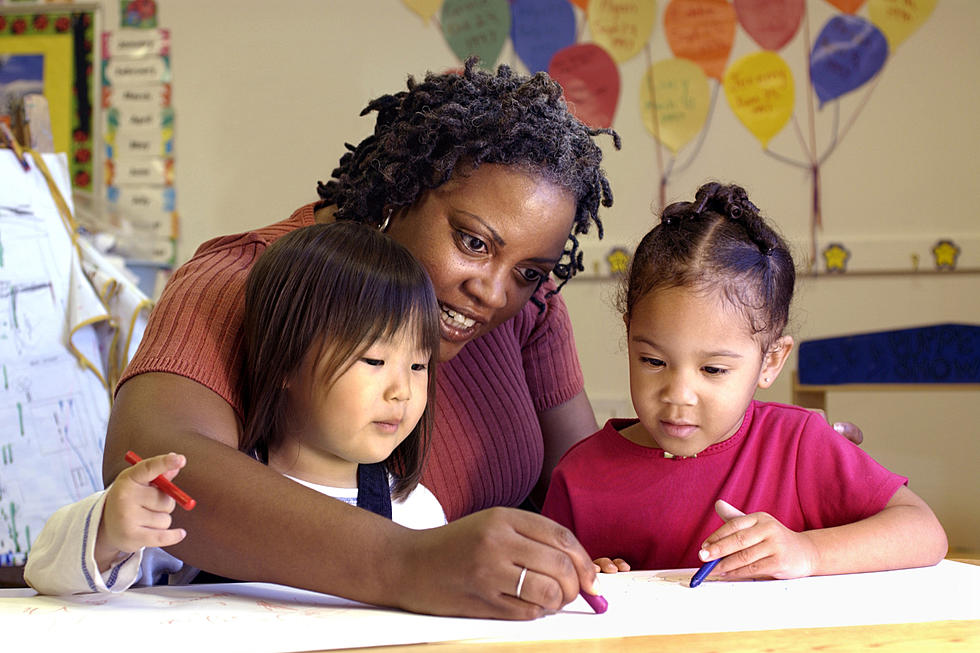 12 Months Free Child Care Available for Low Income Texas Families
Thinkstock Images
Texas families continue to struggle after the COVID-19 pandemic and rising inflation, but there is help available for low income individuals and families that are employed in the service industry and need child care.
It's a problem many face: the need to work and the expensive cost of child care. For many, the decision comes down to making enough money to live on and pay child care, or just staying home and living off the welfare system.
The Texas Workforce Commission is offering help to those who need it with the Service Industry Recovery program.
According to KXAN, the Service Industry Recovery program was announced in September and will provide 12 months of free child care to low income service industry workers.
The money is coming from federal COVID relief funds as TWC Chairman Bryan Daniel says,
"TWC's child care assistance program provides an important subsidy many Texas families use to enter the workforce. This Service Industry Recovery program provides additional funding to ensure service industry employers maintain access to quality child care as they play an important role in the state's economic success."
There are qualifications to meet in order to get the child care help including:
-  At least one parent must be currently employed or entering employment in one of the following TWC-specified service industries: Arts, Entertainment, and Recreation,  Accommodation and Food Services or Retail Trade.
- Children must be 12 years old or younger, or 19 years old and or under if disabled.
- Children must have legal citizenship or immigration status and parents must require child care to work.
Complete requirement details are available HERE. For more information call 512-260-1937 or email childcareconnect@ruralcapital.net.
Toys For Troops Returns to Make Christmas in Central Texas a Merry One
Operation Phantom Support and these fine sponsors are once again collecting toys to help Central Texas military and first responder families in need have a joyous holiday.
If you want to help make some Christmas magic happen, please donate a new, unwrapped toy or gift at one of these fine Central Texas drop-off locations.
Explore Clear Branch Ranch Nestled Perfectly in Central Texas
Let your imagination wander as you think of the endless possibilities that come with owning a ranch.
Exploring Belton History: The Penelope House Revealed
This majestic mansion has stood the test of time and still amazes those who pass it. Don't fight your curiosity. Take a look at what's inside.