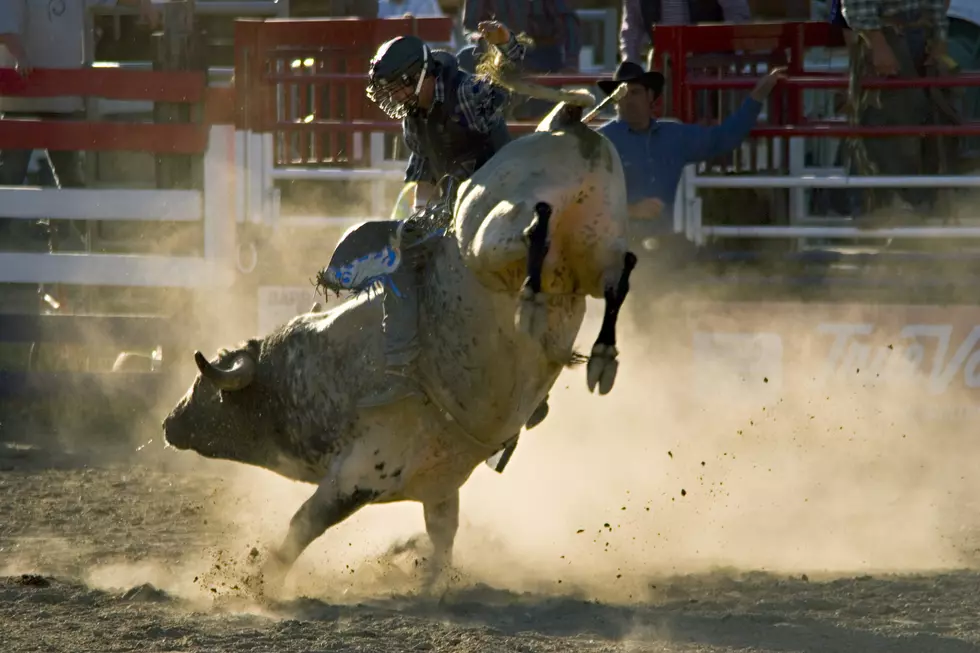 US 105 Has Your Free Tickets to the 74th Annual Rodeo Killeen
Debora Dzenkiw/Getty Images
Time to dust off those nice boots and polish those buckles! The 74th Annual Rodeo Killeen is set for May 20-22 at the Rodeo Arena.
US105 has you chance to win free tickets this Friday, May 14!
First, some quick info about the rodeo.
General admission tickets are on sale now at several locations throughout the Killen area including Cavender's in Killeen, Freedom Country Chrysler, FT Hood National Bank, and First National Bank of Texas.
Ticket prices purchased in advance are $13 for adults. It's $15 at gate, and $8 and $10 for children. Kids 6 and under get in for free.
Want to get a free ticket and support a great cause as well? You can also donate 4 canned food item at Freedom Country, or at the gate, and get a free ticket. The canned food item will support the Killeen Food Bank.
The 74th Annual Rodeo Killeen is honoring all our active duty military, educators, and city employees with free admission with ID.
Now, you anna win 'em for FREE? It's easy! Just tap the free US105 Mobile App and fill out some quick contact info. It's just that easy.
We'll pick some winners on Friday the 14th for tickets to the rodeo on the 22nd.
Remember: The easy entry form below will only show up in the free US 105 app.
We've got rodeo tickets for you this week, but we'll also have free concert tickets on some upcoming "Free Ticket Fridays" with your chance to win tickets to see Aaron Watson, Travis Tritt, Joe Nichols, Jimmie Allen, and a whole lot more.
Make sure to have your US105 mobile app ready to go. If you don't have your app yet, it's always a free download by clicking below.
Good luck, and thanks for listening to Central Texas' #1 for New Country, US105!
LOOK: 15 Pets You CAN'T Own in the City of Temple
Temple is a super pet-friendly place to live, but there are some animals city officials would really rather you not try to tame and keep in your home. Let's take a look at a few of the critters on the
banned list
.
14 Texas Eats We Can't Live Without